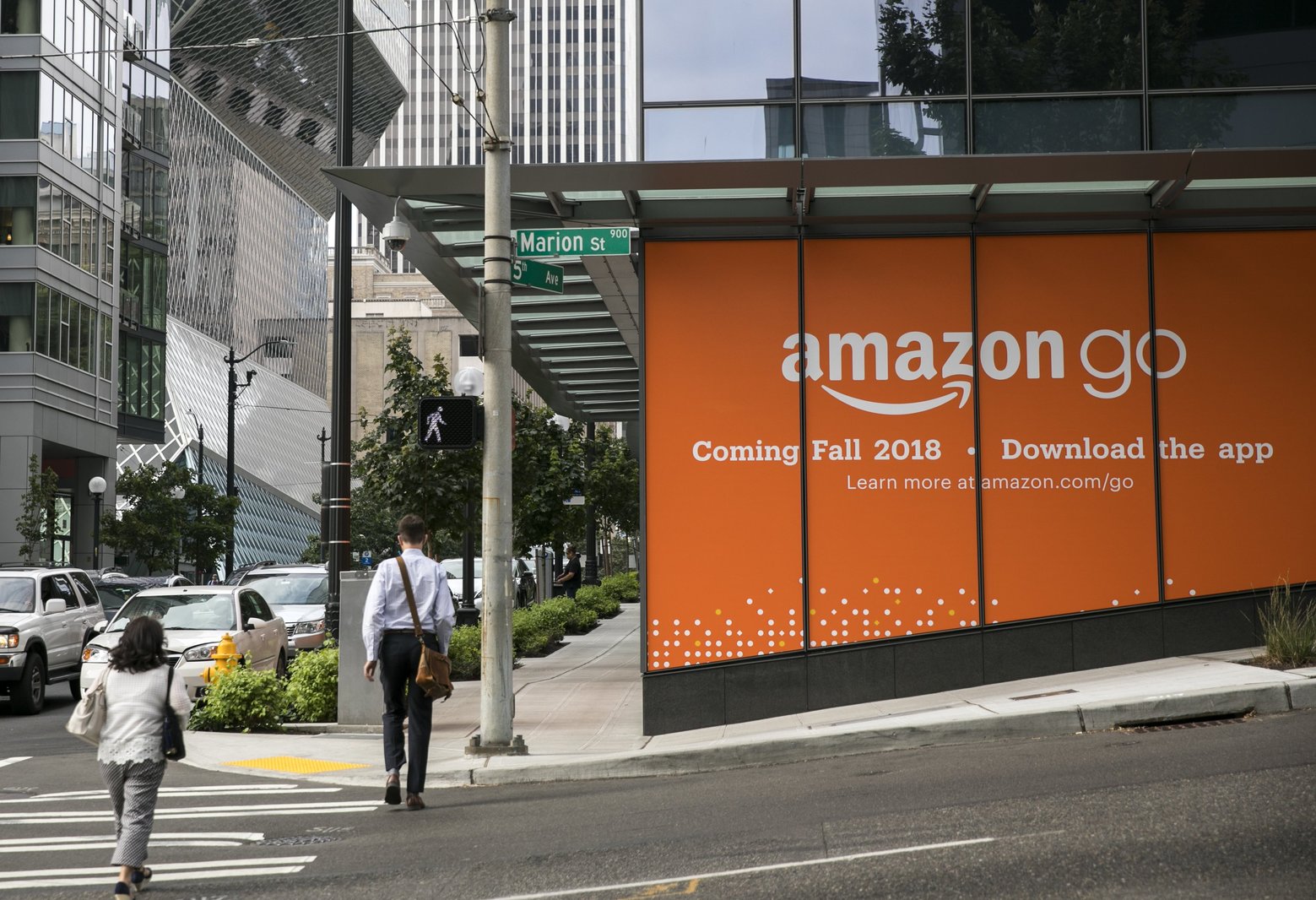 August 28, 2018
Amazon opens second Amazon Go store in Seattle
On Aug. 28, 2018, Amazon announced it was opening a second Amazon Go convenience store, located at 5thand Marion in the retailer's hometown of Seattle. The new store is smaller than the company's first 1,800 sq. ft. cashier-less store at 1,450 sq.ft. It will feature ready-to-eat breakfast, lunch, dinner and snack options, as well as Amazon's Meal Kits.
The retailer announced that food options will be made by Amazon chefs and local kitchens and bakeries—snacks like chips, bars, candy and locally-made chocolates—along with lunch options like salads, sandwiches, and wraps. The Amazon Meal Kits offer all the ingredients for a home-cooked dinner for two that takes about 30 minutes to prepare.
The second store will have a smaller selection on sale than the flagship Amazon Go store. It will also not have a kitchen on the premises but will receive fresh food from an Amazon kitchen elsewhere in Seattle.
Amazon said the store will be open only on weekdays, from 7 am to 7 pm, as it's meant to cater more to the office worker crowd.
Earlier this year, Amazon said it planned to open six Amazon Go locations throughout 2018. Amazon job postings in May alluded to store plans for Chicago and San Francisco.