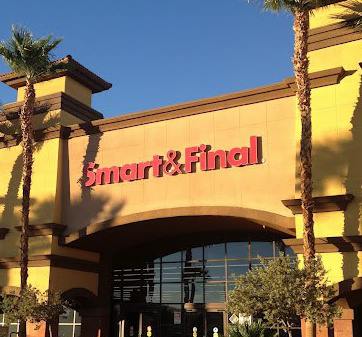 April 16, 2019
Apollo Global Management acquires Smart & Final Stores
On April 16, 2019 Apollo Global Management LLC (Apollo) entered into a definitive merger agreement with Smart & Final Stores Inc. for roughly $1.1 billion, including debt. The transaction is expected to close by Q3 of 2019. Smart & Final Stores was previously owned by Apollo Global Management from 2007 until 2012 when it was sold to Ares Management, L.P for $975 million.
In 2016 Apollo acquired the Fresh Market for $1.36 billion and will increase its stake in the brick-and-mortar grocery sector with Smart & Final. The Los Angeles-based retailer currently operates 257 stores under the Smart & Final banner and 67 stores located in the Pacific Northwest and Northern California under its Smart Foodservice banner.
In a press release, David Hirz, Smart & Final's CEO said, "This transaction is a testament to the strength of Smart & Final's franchise, the quality of our store banners and the talent and expertise of our people. Under the ownership of the Apollo Funds, Smart & Final will benefit from Apollo's strategic guidance, which will help us accelerate our existing strategy in a dynamic industry environment." Hirz added, "We are excited about the future as we embark on a new chapter in our almost 150-year history, with a strategic partner that understands our strengths, culture and customer-centric philosophy. We would like to thank Ares Management for its partnership and support in helping us grow our business to where we are today."
"We are pleased to fully support this transaction and we would like to thank the Smart & Final management team for its strong commitment and execution during the past seven years," said David Kaplan, Smart & Final's Chairman of the Board and Co-Founder of Ares Management. "We wish the management team and employees continued success under new ownership," Kaplan said.
Andrew Jhawar, Senior Partner and Head of the Consumer and Retail Group at Apollo said, "We are very excited for our funds to be re-acquiring Smart & Final and expect to leverage Apollo's deep expertise and history of success in food retail to support the company as it embarks on its next chapter." Jhawar said, "The unique differentiation and strong value proposition of both the Smart & Final and Smart Foodservice banners are evident to us and we welcome the opportunity to augment and enhance the experience for the company's household and business customers.  We look forward to working with the management team as well as the more than 12,000 team members to capitalize on the company's position in the marketplace."