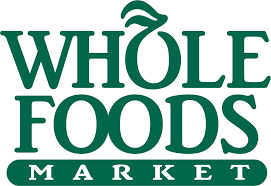 October 10, 2019
Briggo Coffee Partners with Whole Foods Market
Briggo, one of the first creators of a gourmet, robotic barista, will open its first grocery store location in the US inside the new Houston-Midtown Whole Foods Market this November. Briggo has officially joined the Friends of Whole Foods Market program and will deliver shoppers an innovative, in-store coffee service, which also includes Whole Foods Market artisan house brand, Allegro Coffee.
Houston shoppers can experience Briggo's "Connected Coffee" by ordering ahead via the Briggo mobile app or through multiple touchscreen kiosks inside the store. Consumers can choose from coffees, cappuccinos, seasonal lattes and several other gourmet hot and iced coffee and tea drinks. Using the precision and efficiency of Briggs's robotic technology, drinks are crafted within minutes from Briggo and Allegro beans, fresh dairy and gourmet syrups. Additionally, consumers can now purchase Briggo Blend as a packaged product for in-home brewing, which will also be available in the Houston-Midtown Whole Foods Market store and online. The blend features Briggo's classic high-altitude arabica beans from Guatemala, El Salvador and Brazil, exhibiting balanced acidity, complex flavors and a velvety finish. 
"We're honored to be selected by Whole Foods Market to deliver a transformative in-store coffee experience," said Briggo CEO Kevin Nater. "Briggo uniquely offers premium quality and consistency to on-the-go consumers, and we couldn't be more excited to serve the Houston community with such a beloved grocery retail partner," Nater said.
 Following a successful launch inside the George R. Brown Convention Center in 2018, Briggo's Midtown Whole Foods Market Coffee Haus will be the brand's second Houston location and one of several openings in Q4 2019.