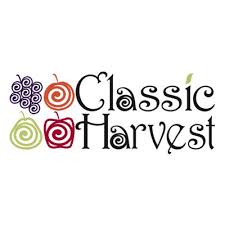 December 3, 2019
Christopher Desana Joins Classic Harvest in Newly Created Role
Chris DeSana joined the Classic Harvest team as Senior Director of Sales, Deciduous. In this newly created role, Desana will lead Classic Harvest's initiative in the deciduous arena with an emphasis on table grapes from the southern hemisphere.
Prior to joining Classic Harvest, DeSana worked for Sunkist, US Produce Exchange, Sbrocco Int., Seald Sweet and most recently Pacific Trellis as their East Coast Import and Sales Manager. DeSana will be based from a newly opened office in Southern New Jersey in close proximity to all ports of entry.
"We are thrilled that Chris has chosen to join our team," commented Adam Behar, Managing General Partner. "His success in both sales and procurement, not only in grapes, but also in citrus, fits our strategic goals. Since starting Classic Harvest five years ago, we have focused on being a year-round grower direct marketer of citrus and grapes. Adding Chris takes our grape program to the next level."
DeSana predicts import grape volumes will increase by 35 percent during the last year with additional grapes from Peru and Chile. Although most arrivals will be in Philadelphia, some programs will arrive on the West Coast. The first arrivals of Timpson and Allison grapes are expected in early December, and the market has already demonstrated interest in these varieties. There is some concern the California crops may not make it through the whole of December as originally forecasted so these early programs can fill a crucial gap.
"I am excited to join Adam, Linda, Jennifer and the rest of the team as we continue to pave a long-term sustainable path to prosperity not only for Classic Harvest, but also for our retail and grower partners," said DeSana. "I am looking forward to expanding Classic's Mexico and California programs as part of a twelve-month strategic plan."