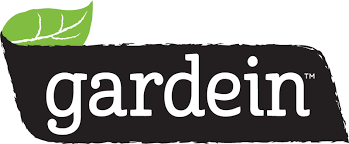 January 22, 2020
Gardein Debuts The Ultimate Plant-Based Burger
Gardein, a brand of Conagra Brands, is elevating the plant-based burger category with the debut of Gardein's new Ultimate Plant-Based Burger. Gardein's new plant-based burger looks, cooks and smells like real meat for a satisfying burger experience with no sacrifices.
Burgers are the point of entry to the meat-alternatives category for many consumers. A great tasting experience is critical, and Gardein has designed the Ultimate Plant-Based Burger to mimic the taste of real beef, with no soy ingredients and no GMOs.
"If you're going to be a leader in meatless meals, serving a great-tasting burger is a must," said Tara Rozalowsky, VP/GM for Gardein. "We're incredibly proud of the delicious, meaty taste of our new Gardein Ultimate Plant-Based Burger, and we can't wait for consumers to fire up the grill and enjoy their first bite."
The Gardein Ultimate Plant-Based Burger patties weigh in at 4 oz and are a good source of protein (from pea protein), with 19 grams per serving.
The Ultimate Plant-Based Burger is the latest addition to Gardein's menu of plant-based alternatives to meat and fish. With a passion for chef-inspired food, Gardein believes those seeking plant-based meals shouldn't have to settle for a limited menu. Gardein's offerings include Meatless Meatballs, Chick'n Tenders, Crabless Cakes and more.
The Gardein Ultimate Plant-Based burger will be sold in the freezer sections of grocery stores and mass retailers nationwide. A six-pack will be available for a MSRP of $12.99, while a two-pack will be sold for $4.49.