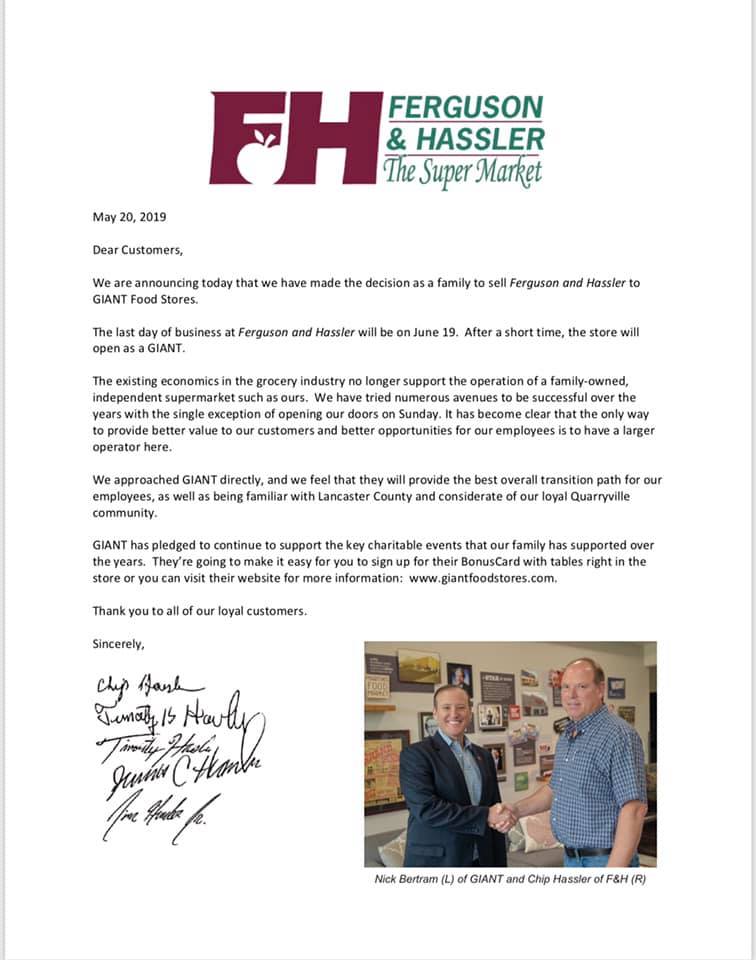 May 21, 2019
Giant Food Stores acquires Ferguson & Hassler store in Pennsylvania
On May 20, 2019 Giant Food Stores announced that it planned to acquire independent southeastern Pennsylvanian grocery Ferguson & Hassler. According to the agreement, Giant Food will purchase one Ferguson & Hassler store in Quarryville, PA. Financial terms were not disclosed.
The Ferguson & Hassler is scheduled to close June 19, 2019, Giant will rebrand the store under its banner and reopen it a week later. Current employees of the store will be given a chance to interview for jobs at the new Giant store.
"We were thrilled when the Hassler family contacted us about their beautiful store," Giant President Nicholas Bertram said in a statement. "We recognize the important role this store plays in the Quarryville community, and we can't wait to begin serving the loyal customers of Ferguson & Hassler's and introduce them to the very best of the Giant brand, which many customers throughout Lancaster County have enjoyed for more than 20 years," Bertram said.