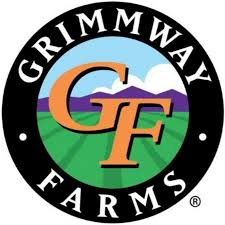 February 24, 2020
Grimmway Southeast Shipping Carrots & Organic Vegetables Through Spring
Grimmway Farms, a global leader in the produce segment and one of the industry's largest producers of carrots, is offering customers a regional solution through its processing facility based in Lake Park, GA.
This facility is where Grimmway Farms currently chips carrots and organic vegetables for distribution across the Southeast region and Eastern Seaboard. Grimmway Farms, which is based in California, is supplying conventional and organic carrot products in addition to approximately 20 varieties of organic vegetables.
"Cal-Organic is trialing a host of commodities in limited volumes from our Southeast growing region. For the first time, we're offering an array of premium quality organic leafy greens, herbs, root vegetables and carrots and we plan to expand this regional planting next fall," said Bob Borda, VP of Organic Sales at Grimmway Farms.
Along with its Cal-Organic vegetables, Grimmway is offering conventional and organic baby carrots along with conventional and organic fresh, cello and jumbo carrots in a full range of pack sizes tailored to customers' needs. Further, the company is providing conventional and organic industrial peeled chunk carrots. Grimmway leaders anticipate supply of organic vegetables and carrots to be available through April with conventional carrot products loading through May.
Company officials believe the Lake Park facility lends a common sense and convenient choice for regional customers. "We are pleased to provide our partners with faster shipping times and fresh, local produce during this season of regional availability," added Eric Proffitt, SVP of Sales and Marketing at Grimmway.