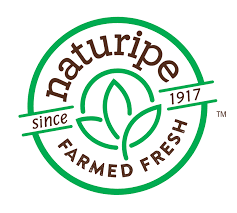 January 31, 2023
Naturipe Farms Celebrates FeBLUEary with Firm and Tasty Blueberries
Naturipe Farms, the world's largest producer of conventional and organic blueberries, is pleased to announce the launch of the sixth FeBLUEary™ campaign with strong promotable volumes of its proprietary blueberry varieties. This robust start to blueberries' peak import season begins with bright, juicy blueberries coming from Naturipe's Peruvian, Mexican and Chilean growing regions.
"We are so excited to see the fruits of our growers' labor. They've well-earned their reputation for growing high-quality and delicious berries year after year," said Jim Roberts, President of Sales at Naturipe Farms. "Their dedication and commitment mean retailers and shoppers are able to enjoy flavorful blueberries all year long. This first peak of the 2023 import season is an exciting time for Naturipe as we supply our exceptional proprietary varieties of the superfruit to grocery stores nationwide."
Naturipe is expecting promotable volumes of their delicious organic and conventional varieties in the beginning of the year through March, with largest quantities in February. The large volumes give retailers great opportunities to promote blueberries this season with different pack size options. The pint size packs are great for snacking, while many families prefer the larger 18-ounce clamshells.
The grower-shipper is also anticipating a strong crop from California, Georgia and Florida this spring. Retailers should also spotlight for shoppers all the health benefits of the superfruit – they're packed full of antioxidants, they're high in manganese, and they're a great source of fiber.
Naturipe's Globally Local™ program has a network of family growers all over the U.S. and around the world that provide the best product during their season. This enables Naturipe to offer high-quality blueberries to consumers all year round. And now, thanks to the "Blueberry Express," which can ship fresh blueberries to the U.S. in significantly less time, they are providing improved shelf life for retail customers and higher quality berries for shoppers.
"Between considerable volumes, a new shipping service and delicious varieties, we are excited to re-launch our FeBLUEary campaign this year," said Roberts. "This is the start of what's expected to be a strong year for blueberry growth, delivering retailers and consumers a tasty berry that's packed with heart-healthy benefits."
Not only is Naturipe the world's largest producer of blueberries, it also has the largest blueberry breeding program and are world class growers of strawberries, raspberries and blackberries. Naturipe's growers have invested significant time and resources on their farms for generations to develop unique varieties that are firmer, bigger and sweeter. The state-of-the-art breeding program develops the best, most agile and sustainable genetics in berries to create unique varieties that meet the needs of retailers and consumers. These outstanding varieties result in less waste and ensure their berries can continue to be grown in a way that is safe for growers, consumers and the environment.