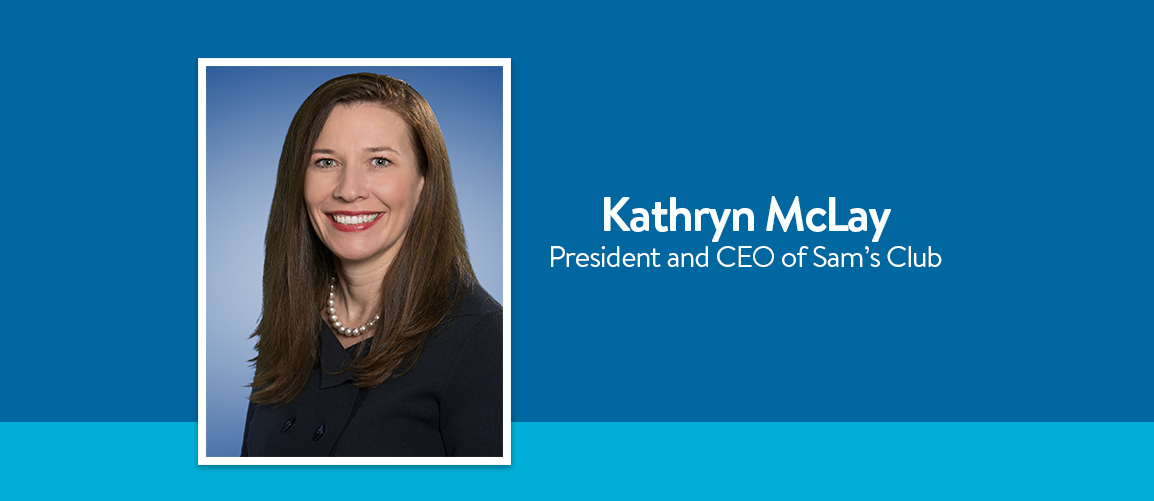 November 15, 2019
Sam's Club New President and CEO: Kathryn McLay
Sam's Club officials have announced the appointment of Kathryn McLay as the new President and CEO of Sam's Club.
McLay most recently served as evp of Neighborhood Markets at Walmart where she led the growth and overall operations of approximately 700 stores within the US.
McLay joined Walmart in 2015 as the VP of US Finance and Strategy, where she led the Legacy strategy—a set of initiatives that were critical to the progress of Walmart. She was promoted to SVP of Supply Chain and was responsible for transforming the flow of inventory before becoming evp.
According the Doug McMillion, President and CEO of Walmart, "McLay has a track record of success in every role she has taken on. Her ability to deliver results, develop a vision for the future and lead the change necessary to achieve it is compelling. She understands the details of retail given her audit, supply chain and operational experience. We look forward to seeing her contributions to this part of our business," McMillion said.