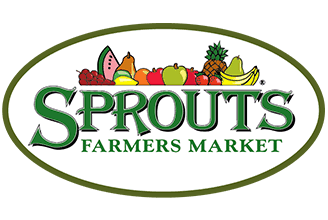 May 6, 2020
Sprouts Recognized for Food Recover Efforts by EPA
As a leading grocer in the US that shoppers trust for healthy products, Sprouts is committed to eliminating food waste and fighting hunger in our communities. Sprouts locations practice programs that divert unmarketable product and food waste into meals for those in need and nutrient-dense composting material, instead of sending it to landfills. Recently, the US Environmental Protection Agency (EPA) honored three Sprouts stores under its Food Recovery Challenge program for reducing food waste and, in the process, conserving natural resources.
Sprouts store #407 – Alhambra, Calif. was recognized for its increase in data-driven food waste recovery among grocers during the past year. In 2018, the store donated 59 tons of surplus, nutritious food to support local families in need, instead of sending it to a landfill. The store also composted 57 tons of food scraps, helping to recycle nutrients and avoid landfill emissions. The store's combined 2018 food donation and food scraps composting efforts were 222 percent greater than the previous year.
"These organizations have redirected edible food to food banks and turned scraps into feed for local livestock, compost and energy" said John Busterud, EPA's Regional Administrator for the Pacific Southwest. "Their efforts help reduce waste and costs while feeding people in need and protecting the environment."
Additionally, in recognition of their outstanding accomplishments in preventing and diverting wasted food within the region, the EPA honored Sprouts stores #305 – Aurora – Havana St., Colo. and #325 – Englewood, Colo. with a 2019 Food Recovery Challenge Regional Award.
"We're incredibly proud of the dedication our stores put towards operating in a sustainable way that also serves our communities," said Sprouts Sustainability Manager Justin Kacer.
More than 1,000 businesses, governments and organizations participated in EPA's Food Recovery Challenge in 2019. Participants prevented or diverted more than 815,000 tons of food from entering landfills or incinerators, saving participants up to $42.3 million in avoided landfill tipping fees.
Read more about the EPA's 2019 Food Recovery Challenge results and award winners here.