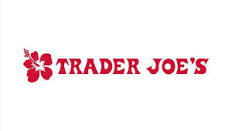 March 30, 2020
Trader Joe's Stores that Are Temporarily Closed for Cleaning
Trader Joe's released an announcement explaining stores will be temporarily closed for cleaning due to COVID-19.
The company stated, "We believe in being proactive and transparent in addressing issues, and we value information and clear communication. With this in mind, we have temporarily closed some stores for precautionary cleaning and sanitization related to coronavirus concerns. We have made sure all crew members at the respective locations have been informed and understand the steps to take a best safeguard the health of their communities. While a store is closed, Trader Joe's pays all crew members for their scheduled shifts."
Customers are encouraged to visit the company's location page to find a nearby store ready and open.