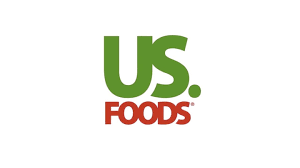 March 9, 2020
US Foods to Acquire Smart Foodservice Warehouse Stores, Smart & Final Grocery Stores Exempt
US Foods Holding Corp. announced it has entered into a definitive agreement to acquire Smart Foodservice Warehouse Stores for $970 million in cash.
Smart Foodservice operates 70 small-format cash and carry stores across California, Washington, Oregon, Idaho, Nevada, Utah and Montana that serve small and mid-sized restaurants and other food business customers with a broad assortment of products. Founded in 1955 and headquartered in the greater Portland, OR area, Smart Foodservice employs about 900 associates.
"As we continue to expand our multi-channel strategy, we know customers, particularly independent restaurants, increasingly use cash and carry as a convenient, cost-effective purchasing option," said US Foods chairman and CEO Pietro Satriano. "With an established footprint and a consistent record of profitable growth, Smart Foodservice will complement our CHEF'STORE cash and carry model and provide a platform to significantly accelerate our presence in this attractive, growing channel."
Derek Jones, President of Smart Foodservice, said, "The management team at Smart Foodservice very much looks forward to working with the team at US Foods in accelerating our growth in the attractive cash and carry foodservice market. US Foods is an ideal partner for Smart Foodservice, and we are excited about the synergistic and strategic benefits of the combination."
Apollo Global Management, is managing the funds in this acquisition. Andrew Jhawar, Senior Partner of Apollo and Head of the Consumer & Retail industry group, added, "We are pleased that Smart Foodservice will be able to thrive with a strong complementary partner in US Foods. We would like to thank Derek Jones and all of the employees at Smart Foodservice for their dedication in building a highly differentiated business in the cash and carry industry, and we know the company will be in great hands with its new owners."
This transaction excludes the Smart & Final retail grocery business, which was separated from Smart Foodservice prior to the execution of the definitive agreement.
US Foods will finance the acquisition primarily with $700 million in fully committed financing from Citigroup and Bank of America and will fund the balance of the purchase price through its existing liquidity resources. After closing, Smart Foodservice will operate as a separate operating unit within US Foods, with minimal integration required. As a result, this transaction is not expected to have any material impact on the ongoing integration of the Food Group business, which remains on track.
The acquisition is subject to regulatory approval and other customary closing conditions.