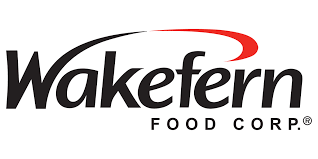 April 3, 2020
Wakefern and ShopRite Donate Trailers to Help New Jersey in Fight Against Coronavirus
Wakefern Food Corp. and ShopRite recently donated eight trailers to deliver medical equipment and supplies to new field hospitals being planned by the New Jersey Governor's office.
"I want to give a shout out today, among others, to ShopRite and Wakefern Food Corp. for their help in securing trailers for the mobile field hospital equipment," Gov. Phil Murphy said during a press briefing on Wednesday, March 25.
"We are preparing based on what we see in real time," he added. "We must be ready to ensure hospital capacity and it is my fervent hope that these preparedness measures remain just that—measures of preparedness."
The four pop-up field hospitals will be constructed in places such as the Meadowlands Exposition Center in Secaucus and the New Jersey Convention Center and Exposition Center in Edison. The temporary, mobile hospitals will be built to treat non-COVID-19 patients in the event that local hospitals reach capacity due to the coronavirus pandemic.
According to media reports, "Wakefern and ShopRite are honored to have a hand in helping the state and our healthcare workers who are on the front lines. It's our chance to say 'thank you' to all the doctors, nurses, and medical assistants helping care for those in need!"
Wakefern is a retailer-owned supermarket cooperative made of 51 family-owned businesses, many who have been in the grocery industry for generations. Members of the Wakefern cooperative employ nearly 80,000 people between them across nine states and represent one of the largest employers in New Jersey.