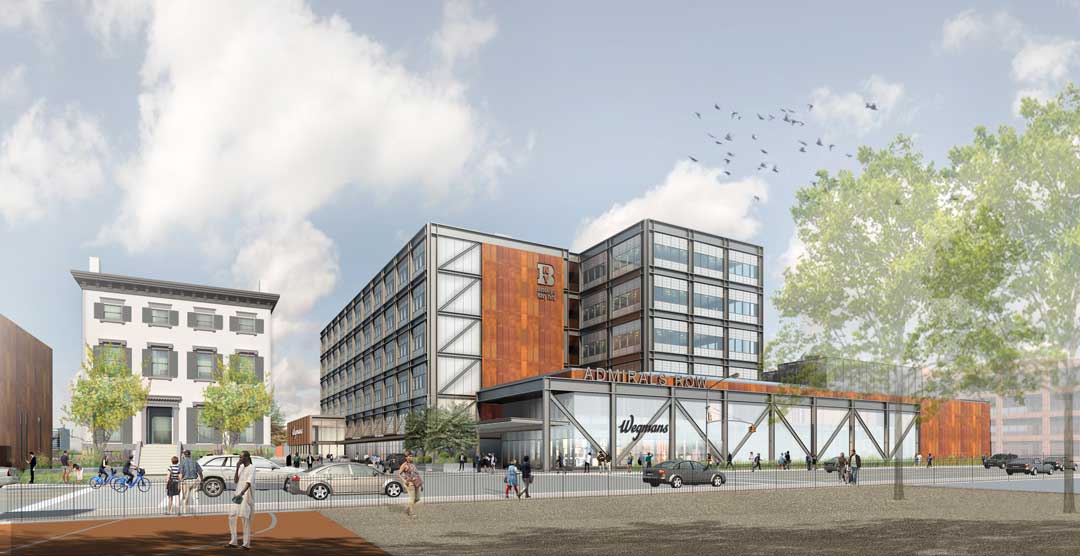 January 10, 2019
Wegman's begins New York expansion
On Jan. 7, 2019, Wegman's Food Markets announced that it has begun hiring and training for its expansion into New York City at the Brooklyn Navy Yard. Located on Flushing Avenue in the Admirals Row development, the new store is scheduled to open in fall 2019. Company officials estimate the store will provide employment to about 500 local at the Brooklyn store, including 150 full-time positions.
"Here at Wegmans, you drive your own development and the opportunities are truly what you make of them," said Brooklyn Store Manager Kevin Cuff, who began working for Wegmans 21 years ago when he was 16 years old. "You are more than just a number. You are a family member who has a voice and an opportunity to do whatever it is you are passionate about," Cuff said.
Wegmans Brooklyn is a 74,000 square-foot supermarket, including a second-floor mezzanine with nearly 100 seats for the in-store market café. The mezzanine space also has a bar, serving food, wine, beer and spirits. Wegmans stores have a European open-air market look and feel, offering an abundance of choice, the best ingredients, thousands of organic options, restaurant-quality prepared food and consistent low prices.
Wegmans operates 98 stores in six states and announced plans to open three new locations in 2019—in Virginia Beach, Virginia; Raleigh, North Carolina and Brooklyn, New York.