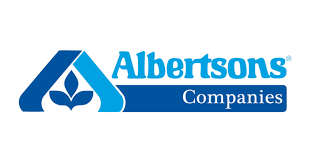 May 20, 2020
Alberstons Companies Announces $1.75 Billion Preferred Equity Investment Led by Apollo Global Management
Albertsons Companies announced that funds (the "Apollo Funds") managed by affiliates of Apollo Global Management have led the purchase of $1.75 billion of convertible preferred stock of Albertsons Companies Following a repurchase of a portion of the common stock owned by the company's current shareholders, on an as-converted basis the Preferred Stock will represent approximately 17.5 percent of pro forma common stock outstanding. The transaction is expected to close by June 15, subject to customary closing conditions.
"Albertsons Companies is pleased to work with Apollo and its co-investors. Apollo knows our industry and business model well, given its significant prior history of successful investments in the grocery sector. We believe the investment led by the Apollo Funds represents a vote of confidence in both our business and our long-term strategy," said Vivek Sankaran, President and Chief Executive Officer of Albertsons Companies. "We are also proud to have the continued support of our owners, a consortium led by Cerberus Capital Management, L.P., which also includes Kimco Realty Corporation, Klaff Realty LP, Lubert-Adler Partners LP, and Schottenstein Stores Corporation. We appreciate their tremendous support over the years in operations, technology and financing as we have grown our business and our platform, and especially during the COVID-19 pandemic as we focus on the safety and well-being of our associates, customers and communities."
Justin Korval, Partner in Apollo's Hybrid Value Business, said, "We are excited to work with the strong management team at Albertsons Companies, and believe the business has compelling growth opportunities ahead via eCommerce penetration, expansion of the company's innovative Own Brands portfolio, and merchandising and marketing initiatives. This investment, led by our Hybrid Value team in partnership with our Credit platform, marks the third sizable transaction in the last month and exemplifies the breadth of Apollo's capabilities and the creative capital solutions we can deliver to great companies."
PJT Partners and Credit Suisse along with BofA Securities, Goldman Sachs & Co. LLC, J.P. Morgan and Citigroup acted as financial advisors to the company. Schulte Roth & Zabel LLP and Greenberg Traurig LLP acted as legal advisors to the company. The Apollo Funds were advised by Barclays, and Paul, Weiss, Rifkind, Wharton & Garrison LLP, Gibson Dunn, and Morgan, Lewis & Bockius.