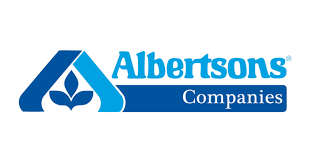 May 1, 2020
Albertsons Companies Reports Fourth Quarter and Full Year Results
Albertsons Companies reported results for the fourth quarter of fiscal 2019 and full year fiscal 2019, which ended February 29, 2020 and included 13 and 53 weeks, respectively. The company also provided a fiscal 2020 outlook and an update on the business in response to the COVID-19 pandemic.
Fourth Quarter 2019 Highlights
Identical sales growth of 1.8 percent; ninth consecutive quarter of identical sales growth
Net income of $68 million
Adjusted EBITDA of $756 million; slightly ahead of our expectations
Digital sales growth of 32 percent
Just for U registrations and digital coupon redemptions up 26 percent and 37 percent, respectively
Fiscal 2019 Highlights
Identical sales growth of 2.1 percent
Net income of $466 million
Adjusted EBITDA of $2,834 million
Digital sales growth of 39 percent
Total net leverage reduced to 2.9x, an improvement from 3.5x a year ago
"We are pleased that our momentum continued as we closed fiscal 2019, with improved performance on the top and bottom line. However, the world has changed since then, and we are heavily focused on supporting our associates, our customers and the communities we serve as we respond to the increased demand resulting from the COVID-19 pandemic," said Vivek Sankaran, President and CEO. "We are so proud of the efforts of our store, distribution and manufacturing teams, whose work has been heroic in the face of this crisis, and we thank them for everything they continue to do. Both our stores and our online business are seeing significantly increased demand as consumers shift to more food-at-home."
Update on the First 8 Weeks of Fiscal 2020
Since the beginning of fiscal 2020, the company has experienced significant increases in customer traffic, product demand and overall basket size in stores and online as customers adjust to the circumstances around COVID-19. As a result, identical sales increased 47 percent during the first four weeks of fiscal 2020 (ending March 28, 2020), and increased 21 percent during the second four weeks of fiscal 2020 (ending April 25, 2020). Quarter to date identical sales for the first eight weeks of fiscal 2020 increased 34 percent compared to the comparable period during fiscal 2019. A further discussion of the Company's responses to COVID-19 can be found below.
For a full report on the company's full year results, visit the company's official statement here.