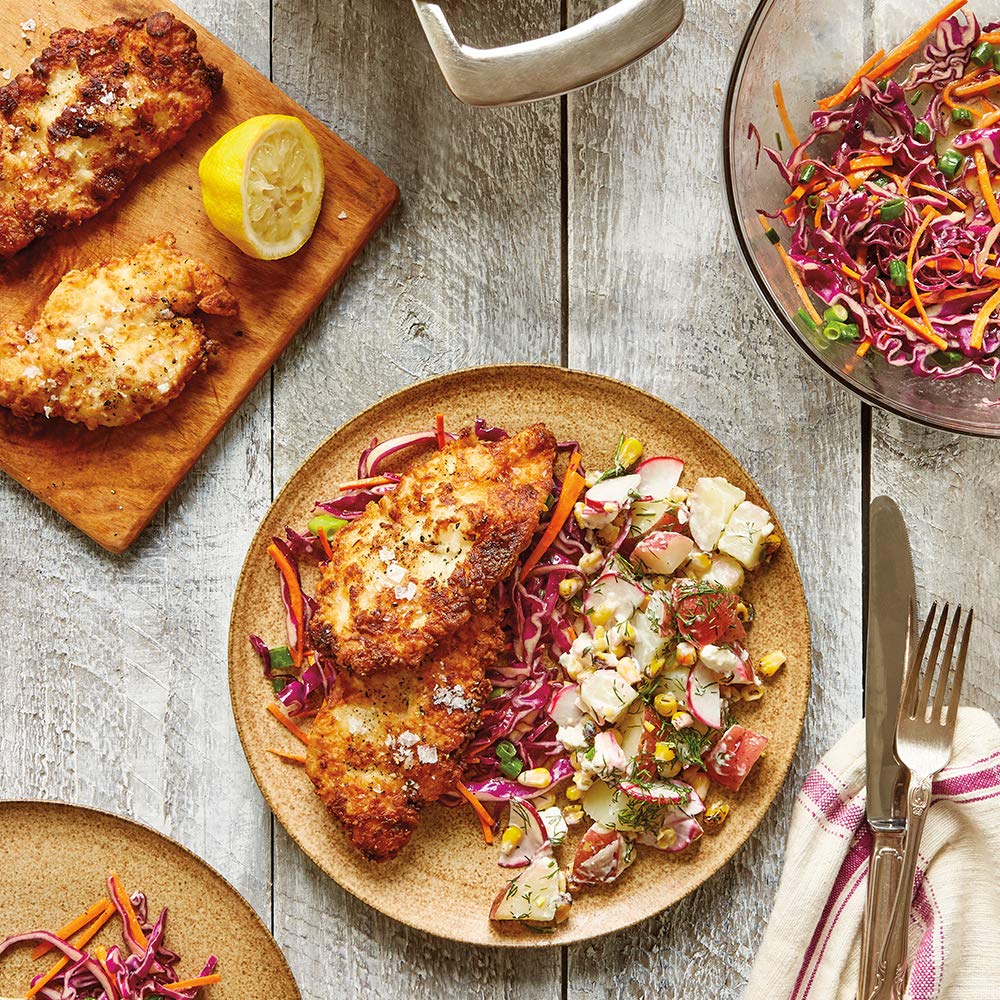 March 18, 2019
Amazon Meal Kit retail at Whole foods, Amazon Go stores
Cementing rumors that have been around since Amazon filed a trademark in July 2018, on March 18, 2019 Amazon Fresh and Prime Now customers in Seattle, Chicago, San Francisco Bay Area, Southern California and the Northeast were offered Amazon Meal Kits. In addition, the meal kits have also made an appearance in Amazon's retail outlets. The company's Whole Food locations in San Francisco Bay Area, Southern California, Nevada and Arizona as well as AmazonGo stores are currently offering a range of Amazon meal kits.
The meal kits serve two and are available in eight varieties: Butternut Squash & Sage Baked Rigatoni with Spicy Green Beans, Seared Salmon with Fennel & Pea Risotto, Miso-Poached Pollock with Ginger, Spinach & Mushroom Broth, Chicken-Fried Chicken with Farmhouse Potato Salad & Red Cabbage Slaw, Mushroom Congee with Lemongrass Chicken & Sweet Potatoes, Shaking Beef Stir-Fry with Chile & Garlic Green Beans, Orzo Risotto with Pork, Feta, & Ruby Chard and Vegetarian Fajita Bowl with Corn, Pico de Gallo & Queso Fresco. The meals are priced from $15.99 to $19.99.
"We are excited to offer Amazon Meal Kits at select Whole Foods Market stores in the Bay Area, Southern California, Nevada and Arizona. We think Whole Foods Market customers will love the quality, convenience, value and variety our Meal Kits offer and look forward to their feedback," an Amazon spokesperson told Grocery Divein a statement.