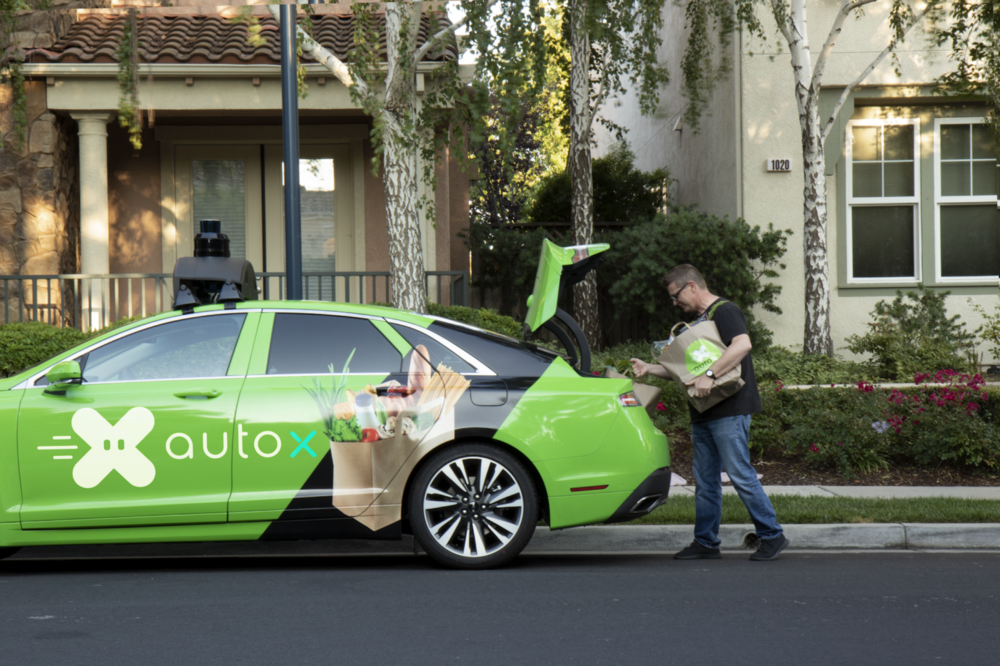 August 28, 2018
AutoX launches driverless grocery deliveries in San Jose
On Aug. 27, 2018 California-based startup AutoX launched a grocery delivery and mobile store pilot in San Jose that allows users to order and receive fresh produce and other goods delivered by AutoX's self-driving cars. AutoX has partnered with San Francisco-based GrubMarket and locally-owned Los Altos store DeMartini Orchard. The company released a statement that said services will be available to customers in geo-fenced areas near San Jose, with regular expansions.
Users have to download the AutoX app to browse through and order items including fresh perishables, which will be delivered to them in a temperature-controlled driverless ride.
AutoX self-driving vehicles also have mobile shop shelves, stocked with products consumers can purchase. COO Jewel Li said, "You can order goods from an app and get them delivered by a self-driving vehicle; or, our self-driving car brings a shelf of goods to you, and you can select and purchase onsite in front of your house."
GrubMarket CEO Mike Xu said, "We are thrilled to combine the fresh and affordable grocery experience of GrubMarket, with the ingenuity and delivery capabilities of AutoX. We look forward to providing our customers with even more convenient delivery options."
AutoX has developed technologies such as high-resolution camera-first sensing that enables safe detection of small objects such as kids and pets and can see further up the road in-house.