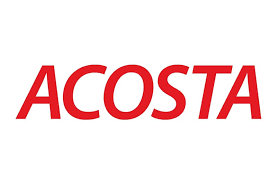 May 21, 2020
Ball Announces National Partnership with Acosta
Ball Corporation announced that it has named Acosta, a leading sales and marketing agency in the consumer packaged goods industry, to exclusively represent the company's aluminum cups in retail and on-premise outlets, including grocery, drug and C-stores, food service, specialty channels and select mass channel retailers, across the US.
Ball, the world's leader in sustainable aluminum packaging solutions for beverage, personal care and household products, launched the U.S. pilot of its infinitely recyclable Ball Aluminum Cups in September 2019. In response to growing consumer demand for sustainable products, Ball identified an opportunity to create an innovative alternative to plastic cups. Just like an aluminum can, which has a global recycling rate of 69 percent, the aluminum cup can be recycled an infinite number of times without losing quality. In fact, 75 percent of aluminum ever produced is still in use today. Lightweight, sturdy and cool to the touch, the aluminum cup offers consumers a better beverage drinking experience and is a game changer for retailers, entertainment venues and concessionaires who want to offer more sustainable packaging options.
"We are thrilled about this new relationship with Acosta," said Daniel W. Fisher, SVP and COO, Global Beverage Packaging. "Their deep industry knowledge and cutting-edge technology will enable us to leverage the initial success of the Ball Aluminum Cup as we launch the brand into retail and on-premise outlets in 2021 and ensure that consumers have a more sustainable cup option when they shop."
For retailers interested in learning more about the Ball Aluminum Cup, Ball is hosting an introductory webinar on June 25 at 9 a.m. MT. To register for the webinar and to receive a sample kit, please email cupsales@ball.com and provide your name, title, company, address and phone number.
For 90 years, Acosta has led the industry in helping consumer packaged goods companies move products off shelves and into shoppers' baskets via a range of outsourced sales, marketing and retail merchandising services.
"We are honored that Ball has entrusted us to represent the Ball Aluminum Cup™ in U.S. retail and on-premise outlets," said Darian Pickett, CEO of Acosta. "Our team is proud and eager to provide sales, analytic, retail and supply chain support to a global brand with a long legacy in the packaging industry, as they launch and accelerate the introduction of the aluminum cups into locations over the next year."
For more information or immediate commercial inquiries, please contact the Ball Aluminum Cup sales team at (303) 460-5685 or cupsales@ball.com.