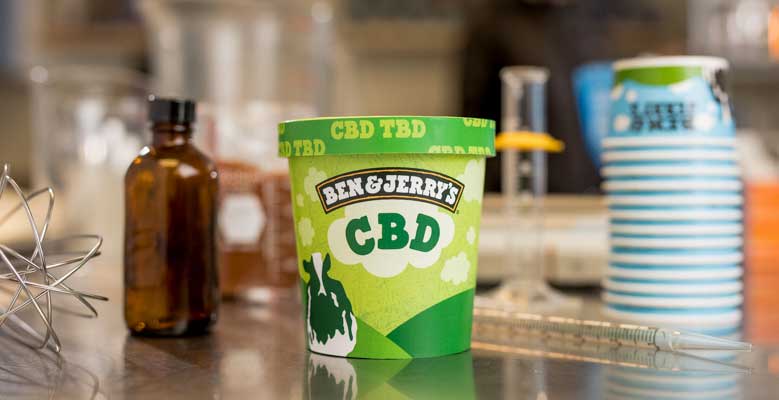 May 31, 2019
Ben & Jerry's to launch CBD-infused ice cream
On May 30, 2019 Unilever-owned Ben & Jerry's announced that it will create CBD-infused pints, reminding consumers about its 'groovy' offerings such as Half Baked and Dave Matthews Band Magic Brownies. In a press statement the company said it was committed to bringing cannabidiol-infused ice cream to consumers' freezers as soon as it's legalized at the federal level.
While the latest Farm Bill legalized hemp cultivation, the FDA still prohibits adding CBD to food and beverages. However, the food regulatory authority has set a public hearing on the legalization of CBD-infused foods and beverages on May 31.
"We're doing this for our fans," said Ben & Jerry's CEO Matthew McCarthy. "We've listened and brought them everything from non-dairy indulgences to on-the-go portions with our Pint Slices. We aspire to love our fans more than they love us and we want to give them what they're looking for in a fun, Ben & Jerry's way," McCarthy said.
The company was committed to using sustainably-sourced CBD from its home state of Vermont. "Values-led sourcing is an important part of our process when we churn up new ice cream innovations. By using high-quality, sustainably-sourced ingredients, we support our linked prosperity model, ensuring that everyone involved with making our flavors—from the cocoa farmers to the Scoop Shop scoopers—is positively impacted. We source our brownies from Greyston Bakery, which has an innovative open-door hiring policy, and our cookie dough comes from Rhino Foods, which employs refugees and sources its dairy locally from the St. Albans Co-op," Mc Carthy added.