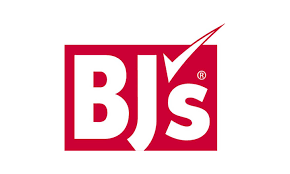 December 4, 2019
BJ's Wholesale Club Launches Exclusive Line of Wellsley Farms Premium Spirits
BJ's Wholesale Club, a leading operator of membership warehouse clubs in the Eastern United States, announced a premium spirits collection from the retailer's exclusive brand, Wellsley Farms. Members can find the new spirits, which include vodka, Canadian Whiskey and Irish Whiskey in select BJ's clubs.
"BJ is proud to launch our exclusive Wellsley Farms premium spirits to offer our members even more value," said Bonnie Volpe, VP of Grocery and Sundries at BJ's Wholesale Club. "Our Wellsley Farms spirits can be enjoyed neat, on the rocks or in your favorite cocktail and are the perfect addition to any gathering, especially during the holidays."
The new Wellsley Farms spirits follow BJ's launch of five exclusive, high-quality wines from around the world: Prosecco, Sauvignon Blanc, Pinot Grigio, Malbec and Cabernet Sauvignon.
Members in select states can get Wellsley Farms wines and spirits delivered right to their door with BJ's newly expanded same-day delivery service, available in North Carolina, Ohio, Connecticut, Massachusetts, Michigan, Virginia and Florida clubs that offer beer, wine and spirits.