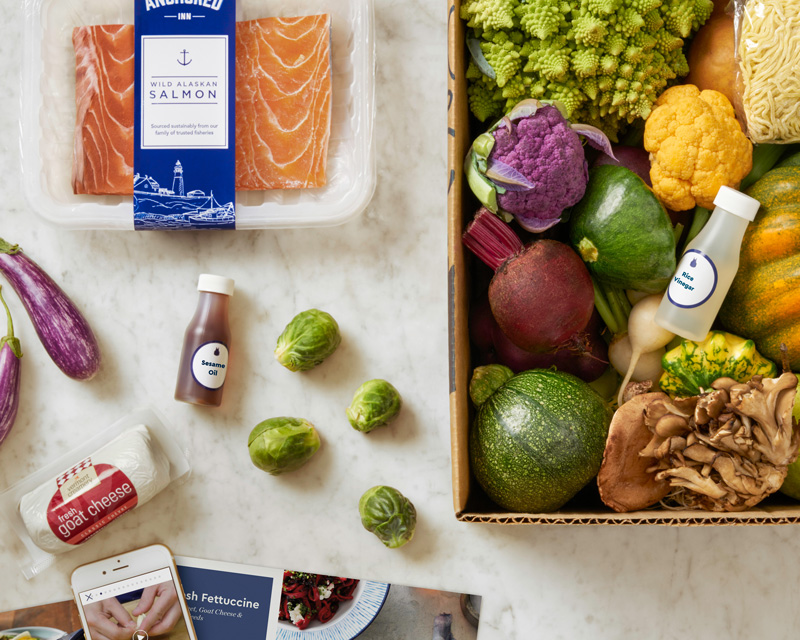 October 30, 2018
Blue Apron, Jet.com partner to bring meal kits to online grocery retail
On Oct. 30, 2018, Blue Apron Holdings Inc. announced a partnership with Walmart-owned Jet.com to sell its meal kits to urban customers in New York, New Jersey and Hoboken. This makes Jet.com the first e-tailer to offer meal kit delivery services. This is a step up in Walmart's competition with Amazon and Whole Foods.
Beginning on Monday, shoppers will be able to purchase four meal kits for same- or next-day delivery on Jet.com. Meals include offerings such as seared steaks with pasta and popcorn chicken with rice. Meal options will change every six weeks.
Blue Apron has tried to lift its falling stock with partnerships with Costco and delivery service Grubhub. Blue Apron shares jumped more than 18 percent to $1.35 in premarket trading after the partnership was announced.
More customers have been coming to Jet.com searching for meal kits, and until now, the company didn't have much to offer." Chief Customer Officer David Echegoyen told CNBC.
"Teaming up with Jet enables us to dynamically serve the lifestyle of metropolitan consumers, who will now be able to conveniently fill up their online shopping carts with high quality Blue Apron meals that can be cooked in 30 minutes or less while shopping for other everyday needs," said Brad Dickerson, Blue Apron chief executive officer.