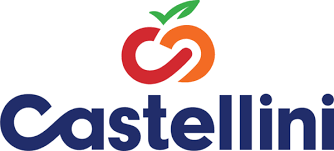 April 28, 2020
Castellini Continues to Evolve and Grow
According to media reports, The Castellini Group of Companies, one of the largest fresh produce distributors, announced a new chapter in the company's plan of growth.
In a company statement, Castellini said, "The landscape of our industry continues to change at a rapid pace. We are experiencing this now more than ever during the COVID-19 pandemic. During the course of our 125 years of operations, Castellini has responded to evolving business landscapes by inventing or adopting the innovations necessary to meet or exceed our customers' expectations."
"Today, we are excited to share the realization of the first phase of our two-fold plan that capitalizes on Castellini's full-service capabilities and introduces an even easier, more agile, efficient and technologically advanced way to partner with our companies, customers and our growers/shippers. We are pleased to announce the completion of the expansion of the Castellini Company facility in Wilder, KY to now also house Crosset Company and Grant County Foods. This combination of our business lines into one expanded facility will allow our organizations to provide our customers with a new level of efficiency and service. Today, we unite as one company, in one facility, under one name and one brand: Castellini."
To signify the integration of the companies and to celebrate Castellini unity, the company is unveiling a newly updated logo, wordmark and color palette to unify under the Castellini brand. This also includes an updated website, with online ordering and order tracking capabilities to be available in the near future.
For more information, visit the company's website.