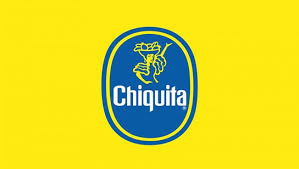 December 19, 2019
Chiquita Launches New Business Website to Bolster Category Growth
Chiquita Brands International launched a new business-to-business website this week designed to provide relevant product support to its sales teams and its customers.
The site, Chiquitabrands.com, includes materials such as a full produce and services catalog, white papers and category growth resources.
"With this new website, we are aiming to ensure that the user experience is consistently improved and optimized to enable our customers to meet constantly-changing consumer needs," said Jamie Postell, North America director of sales. "The website showcases Chiquita's signature bold, fun style while ensuring that the necessary information to ensure store success is readily available."
Through this website, customers and sales teams will have access to all the information needed to present and sell Chiquita's iconic products. The following portals will be available: 
The products catalog introduces the various banana types available, including Chiquita Minis, Plantains, Reds, Manzanos, as well as the globally popular Class Extra and Organics varieties.

The services catalog showcases the full range of the company's activities, exploring the journey each top-quality banana takes from farm to shelf. It also explains the fully integrated partner solutions that Chiquita offers for customers throughout the whole value chain to secure delivery of the best-quality bananas. The customer can choose all solutions or identify solutions most appropriate or interesting to them. This section also offers a comprehensive map with details of facilities and shipping schedules.

The quality standards page provides full training on handling Chiquita bananas and also explains the brand's programs, process innovations and investments.

Chiquita's category leadership material offers a wide range of invaluable category management data to help customers secure total store success.

The best practices section offers strategic thought leadership ideas alongside shopper and consumer insights, with discussion of key topics to help elevate the Chiquita banana category in store.

The sustainability segment looks in depth at Chiquita's 'Behind the Blue Sticker' initiative and the work the company undertakes to co-create value for customers, suppliers, associates and the community. This page also provides a link to download Chiquita's sustainability report.

The News, fairs, events page keeps the customers abreast of all current and upcoming news such as local trade fairs and marathons.
Additionally, the site offers a restricted access section that requires a login for specific stakeholders seeking out sensitive information such as Chiquita's online training certification, the full display catalog and the shopper marketing solutions and promotional details.