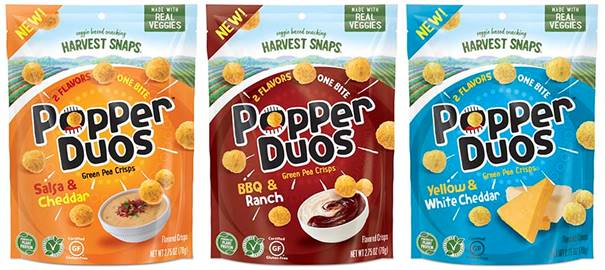 October 26, 2020
Clio Snacks Launches New 'Less Sugar' Greek Yogurt Bars
Clio Snacks, the fresh snacking brand behind the world's first Greek yogurt bar wrapped in chocolate, announced today the launch of a new line of Less Sugar bars in two delectable flavors, mixed berry and peach. With 100 calories, 1 gram of sugar, 8 grams of protein, and Clio's much-loved cheesecake-like texture, this new product offering will not only delight longstanding Clio fans but will also welcome a new set of consumers to the brand.
"We are thrilled to launch our Less Sugar bars, allowing us to introduce Clio to new audiences, including diet-specific consumers who follow a Keto lifestyle as well as those who are sugar and calorie-conscious. Consumers are increasingly looking for low to no sugar offerings, and we are excited to deliver a reduced sugar line that meets this need without compromising on taste or indulgence," said Heather Cox, President at Clio Snacks.
Research shows that at least 60 percent of adults are actively taking steps to reduce sugar in their diet, with sugar content being the number two decision driver of snacks behind protein count. By 2027, the ketogenic lifestyle market is forecasted to be worth $15 billion dollars2.
Perfect for both guilt-free snacking and a better-for-you yet craveable dessert option, Clio Less Sugar bars are currently available for purchase online and Walmart, with plans to expand into select grocery and natural stores in early 2021.
For more information on Clio Snacks, click here.