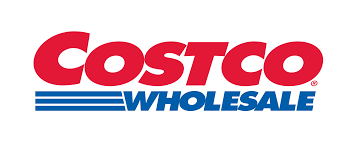 April 17, 2020
Costco Prescription Delivery Via Instacart
During the past few months, Instacart and Costco have been piloting Costco's pharmacy delivery option from select California and Washington state stores. Instacart recently announced the expansion of Instacart and Costco prescription delivery from pharmacies in Arizona, California, Delaware, Florida, Illinois, New York, Washington and Washington D.C. The new offering allows Costco consumers to complete their entire shopping trip online—from groceries and household goods to essential medications, and have it all delivered to their door.
With the expansion, Costco prescription delivery is now available at nearly 200 Costco pharmacies with plans to expand the service nationally in the coming months.
Here's How it Works: Customers will receive a text message from their Costco pharmacy when their prescription is ready. In the text, customers will see a link with the option to schedule their prescription for delivery. Once the customer clicks the link, they will be redirected to Costco's site where the customer can confirm their prescription, sign into their Costco account and continue to add groceries and household goods to their order if they choose.
As part of our continued commitment to the health and safety of the entire Instacart community, Instacart also introduced contactless prescription delivery in participating states for most medications, allowing shoppers to simply scan a customer's ID for verification without a signature. Consumers ordering prescription medications from Costco via Instacart must be over the age of 18, and are required to enter their date of birth at checkout and present a valid government ID at the time of delivery.
Shoppers pick up and deliver all prescription orders in a sealed, tamper-proof bag. Instacart's prescription delivery service allows Costco consumers to schedule delivery up to one week in advance. To ensure customers receive their prescription in a timely manner, Instacart recommends consumers schedule their delivery as soon as they receive notification that their medication is available for pickup.
Enter your zip code on Instacart.com or the mobile app to see if prescription delivery is available from a Costco pharmacy location near you.