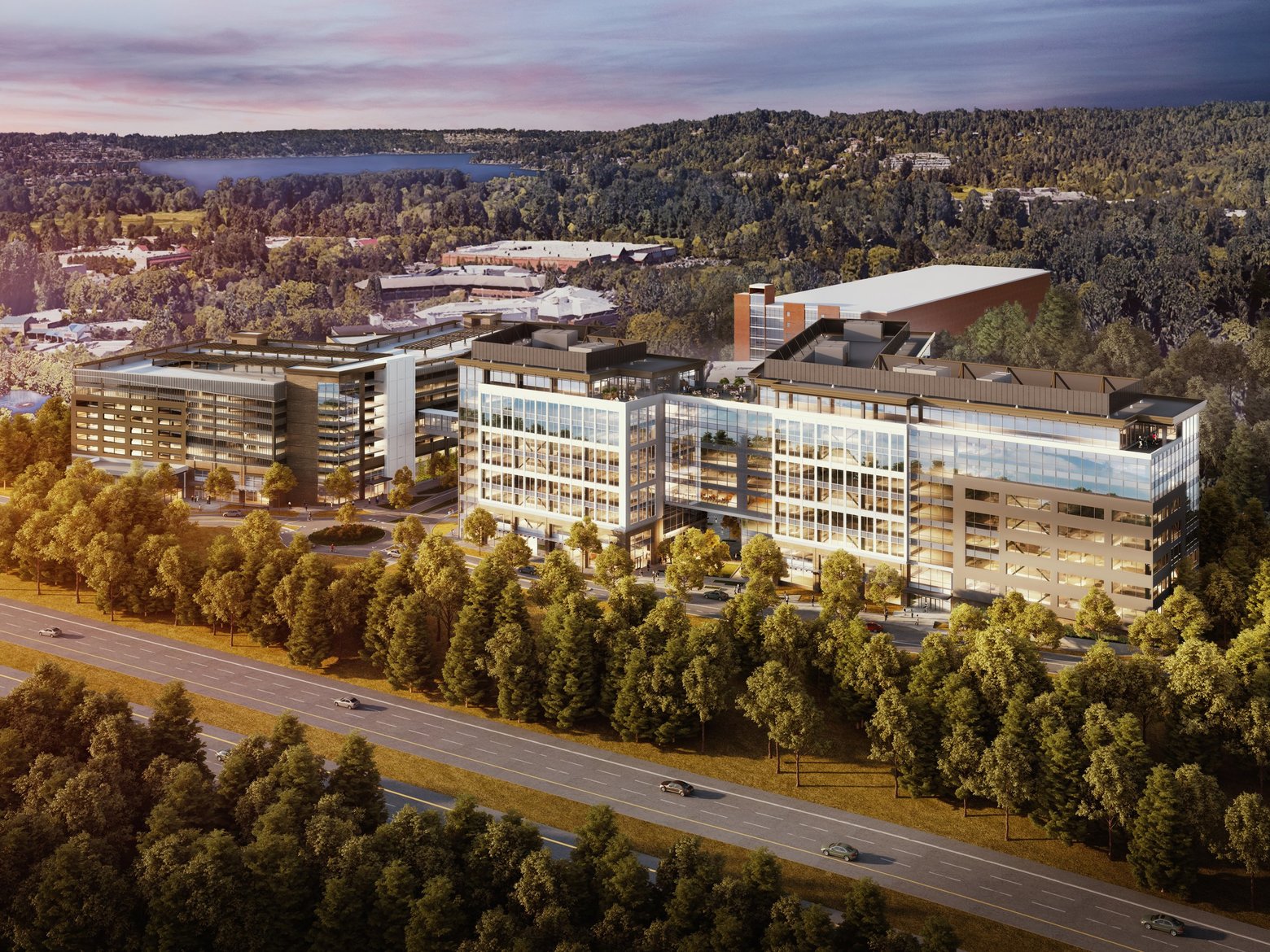 October 25, 2018
Costco to expand corporate headquarters at Issaquah
On Oct. 24, The Seattle Times reported that Costco is adding a new office building and parking garage to its headquarters in the Seattle suburb of Issaquah. The project will reportedly accommodate around 4,000 employees. Currently, the company has about 2,000 employees working at sites around its headquarters.
Seattle-based architecture firm MG2 revealed that the proposed expansion includes a nine-story, 620,000 square-foot office building with one level of below-grade parking, and a ten-story, 685,000 square-foot parking structure with 35,000 square-feet of programmed space at the ground level. Construction will begin in 2019.
Speaking to The Seattle Times Keith Niven, economic and development services director for the City of Issaquah, said, "If you're a city, especially as Amazon's floating out their HQ2 proposal to the world, you say, 'How do we keep our biggest employer in town?'".
Costco has a 30-year agreement with the city of Issaquah that allows it to grow by as much as 1.5 million sq.ft. Costco will also fund half the cost of three road projects surrounding its campus.