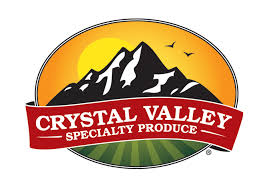 November 18, 2019
Crystal Valley Foods Announces Acquisition of Joco Produce
Crystal Valley Foods announced the completion of the acquisition of Joco Produce, a leader in the import and marketing of fresh Asian, tropical and specialty fruits and vegetables. The acquisition further enhances Crystal Valley's ability to offer a diverse and full line of specialty products to its customers throughout North America.
Joco Produce has been prominent in the wholesale marketing of specialties since 1983. The company has a strong presence in South Florida and throughout the US, particularly in the wholesale and foodservice channels.
"We are excited to announce the strategic acquisition of Joco Produce and welcome them to the Crystal Valley foods family," said Jay Rodriguez, President of Crystal Valley Foods. "The addition of the company's product line will allow us to become that one-stop-shop for our consumers and help us to deliver new and unique products year-round."
During the last several years Crystal Valley Foods has focused on building its business and enhancing its core products by strengthening grower partner relationships, adding key personnel, as well as looking for new sourcing regions and unique products. The company has also focused on adding to its product line through the acquisition of well recognized and reputable companies whose strengths and products would be complementary.
"Joco has been in business for more than 35 years, and we are looking forward to leveraging the company's strengths in sourcing and marketing these unique Asian and tropical items," said Rodriguez. "Both companies are established and well recognized in the industry and our strengths as well as our combined inventories and staff will help build on our core competencies to promote future growth."
Crystal Valley Foods expects seamless continuity for Joco's growing partners and customers as they move their operations to the Crystal Valley Miami warehouse by the beginning of December.