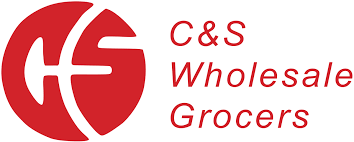 March 26, 2020
C&S Wholesale Grocers Partners with Performance Food Group Company in Pandemic Response
C&S Wholesale Grocers is partnering with Performance Food Group Company (PFG) to keep grocery stores stocked while the country battles the COVID-19 pandemic by leveraging PFG's workforce to help handle the extensive increases in food and product needs in local communities around the country.
"Our communities have always been at the heart of our business," said Mike Duffy, CEO of C&S Wholesale Grocers, the largest wholesale grocery supply company in the US. "In partnering with Performance Food Group, we are in a better position to fulfill our commitment to ensuring grocery stores shelves are stocked and families around the country have access to food and other necessities during these unsettling and unpredictable times."
PFG is a foodservice distribution leader headquartered in Richmond, VA. "We are excited to partner with C&S Wholesale Grocers during this critical time for our country's food supply chain," said George Holm, PFG Chairman, President & CEO. "Our talented associates have valuable expertise in food distribution and we are proud that they will continue to play a vital role in keeping families fed. This is one of the many ways that PFG can utilize our people and assets to support our local communities as we all weather this period of disruption."    
This partnership is effective immediately with 35 PFG employees across two states starting this week. During the coming days and weeks, more employees will be joining C&S in the fight to feed America.
Last week, C&S also announced a similar partnership with US Foods to further alleviate the strain the pandemic has put on the country's food supply chain.