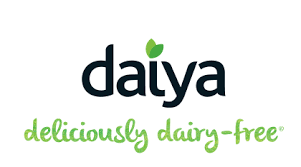 April 30, 2020
Daiya Brings Joy and Delight to Consumers with Latest Innovations
With a goal of delighting both people and the planet, especially during these unprecedented times, Daiya, the pioneer of plant-based foods, announced today the introduction of multiple great-tasting products.
These new additions to Daiya's extensive line of crave-worthy plant-based foods invite consumers to forget what they think they know or have heard about plant-based foods. Whether you're seeking crispy thin-crust pizza, the nostalgic comfort of a grilled cheese, or even the decadent indulgence of ice cream bars, Daiya's latest offerings will be sure to delight your taste buds. An industry leader in innovative plant-based foods, all Daiya products are proudly free from dairy, gluten and soy.
"During these uncertain times our customers—and their dietary needs—remain top of mind, and we're committed to continuing to provide them with the exceptional plant-based products that they have come to expect from Daiya," notes Michael Watt, CEO of Daiya. "I hope that our new offerings bring a smile to their faces and exceed their taste expectations."
According to media reports, Daiya expects to surprise and delight through several innovations including a new version of the fan-favorite Cutting Board Cheeze Shreds, now made with chickpea protein. Daiya has also re-vamped its gluten-free, thin crust pizza to now include the new Cutting Board Cheeze Shreds. Additional details include:
To learn all about the company's delicious offerings, recipes and more, visit www.daiyafoods.com.