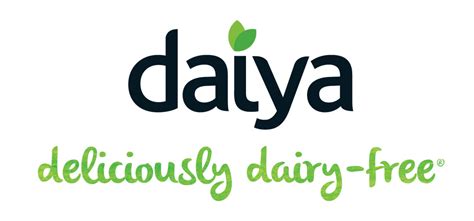 February 2, 2022
Daiya Introduces Roased Garlic & Herbs Cream Cheeze and Classic Mozza Style Blocks
Daiya, a leading dairy-free cheese brand in North America and pioneer of plant-based products, has announced the addition of its latest cream cheeze flavor, Roasted Garlic & Herbs, to its recently reformulated plant-based cream cheeze line. The company also recently launched a Classic Mozza Style Block to its existing line-up of new and improved plant-based Blocks, which are now made with oats and chickpeas. These cheese alternatives are available across the US at major grocery chains, in addition to specialty retailers.
Made with real pieces of roasted garlic, herbs and decadent coconut cream, the super smooth and ultra-creamy plant-based cream cheeze spread comes in a recyclable 8 oz. tub and is free from dairy, gluten, soy, peanuts and many other common allergens making it a safe – and delicious – choice for work or school lunches. Daiya's new and improved cream cheeze recipe also comes in a flavor-forward Chive and Onion, tangy-sweet Plain and fruity Strawberry.
"Our most spreadable cream cheeze recipe ever unites garlic lovers everywhere and invites consumers to discover new recipes and usage occasions," said Dan Hua, VP of marketing at Daiya. "Just in time for vegans or plant-based explorers to celebrate something new this Veganuary, we're excited to deliver more delicious taste, robust flavor and dairy-like texture through a wide variety of flavors and products."
Daiya shared its new and improved Blocks recipe in December 2021, now made with oats and chickpeas for a superior dairy-like performance. With a creamier texture, it has a more balanced taste with a semi-firm bite and smooth finish. The new plant-based Classic Mozza Style Block is a love letter to traditional dairy mozzarella cheese blocks. Like the rest of their line-up of Blocks, the Classic Mozza Style Block is free from dairy, gluten, soy and peanuts and designed to be shredded, sliced, grated or simply snacked on.
"A record-breaking number of people took the Veganuary pledge and it's wonderful to see companies like Daiya continuing to expand their range of tasty, satisfying, sustainable vegan products to meet demand," said Wendy Matthews, Veganuary US director.
To learn more about the reformulated Daiya Cream Cheeze, the Mozza Style Blocks and find recipes or a store near you, click here.