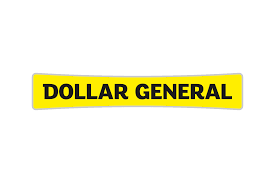 November 14, 2023
Dollar General's Carman Wenkoff Receives RGCA Lifetime Achievement Award
Carman Wenkoff, Dollar General's Executive Vice President and Chief Information Officer, received Retail Gift Card Association's Lifetime Achievement Award at the organization's 2023 Cardies, RGCA's awards program recognizing members who go above and beyond each year.
Wenkoff is a founding member of the RGCA and served as Chairman of the Board and Co-President from its inception in 2008 until 2011.
"I had the honor of maturing my gift card career with Carman Wenkoff's oversight," said Erin Wood, former RGCA President. "I experienced his approachable, dedicated and passionate leadership style first-hand. He built trust with everyone in the organization from top to bottom, and I was fortunate enough to be one of those people in line for his guidance and leadership. He makes everyone feel valuable and helps pull out the best in people to accomplish goals. He is the definition of a leader."
Wenkoff played a key role in the formation of the RGCA, a trade association that has grown to more than 100 member companies that operate in the retail, restaurant, travel and entertainment space.
"I am so honored to be included in presenting this award to Carman, and I am certain it was an easy decision to select him as the recipient," said Elish Meyers, RCGA legal counsel. "Early on, Carman dedicated time and tireless work to help this association evolve into what it has become today, and I am honored to have learned so much from him throughout this last decade."
Wenkoff joined Dollar General in 2017 and leads the technology team with a focus on delivery, innovation and operational excellence.