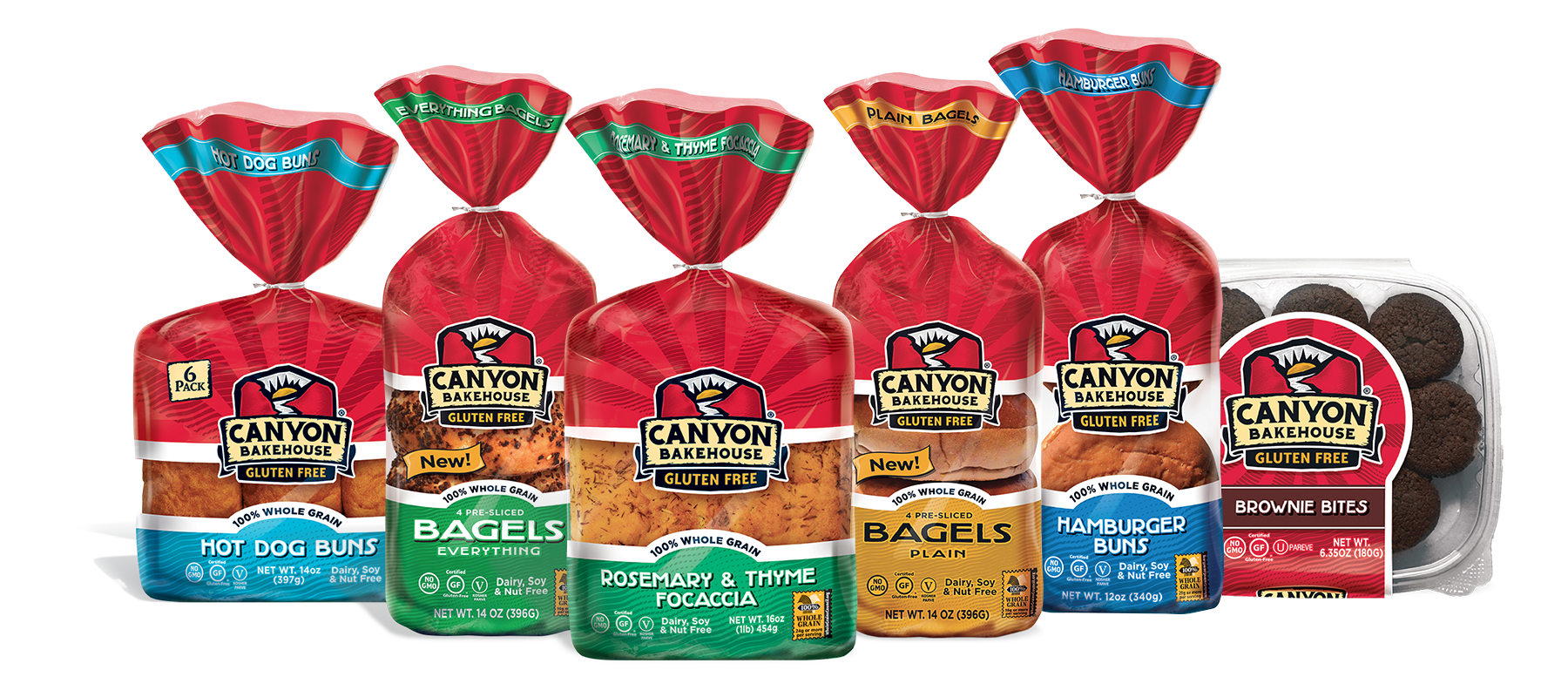 November 8, 2018
Flowers Foods acquires Canyon Bakehouse for $205 million to boost sales
On Nov. 7, 2018, Flowers Foods announced it will acquire Canyon Bakehouse, a privately-held, gluten-free baking company in Johnstown, Colorado to the tune of $205 million. The acquisition is expected to be completed later in Q4. Flowers Foods announced its Q3 results on Nov. 7, 2018 and reported sales of $923.4 million— a 1 percent decrease.
Canyon Bakehouse offers a line of 21 gluten-free breads, buns, bagels, English muffins and specialty items with 90 percent of its sales distributed frozen through natural, specialty, grocery and mass retailers around the country and the remainder sold fresh. It was founded by Josh and Christi Skow and Ed Miknevicius in 2009, after Christi was diagnosed with Celiac Disease. The company has 2016 employees and operates in a 165,625-sq. ft. bakery with two production lines. It has generated a compound annual net sales growth rate of approximately 45 percent since 2014 and projects up to $80 million in sales for 2019.
Allen Shiver, Flowers Foods' president and CEO said, "Canyon Bakehouse is an innovative leader in a growing segment of the bakery category, which closely aligns this acquisition with our strategic goals. They have great products, a talented team of employees, a state-of-the-art gluten-free bakery and a brand with an enthusiastic fan following. We see opportunities to leverage Flowers Foods' distribution network and retail partnerships to drive growth by bringing Canyon Bakehouse products to more consumers across the country."
"We are now very excited about the opportunities for our company alongside Flowers Foods. With Flowers' national reach, we will be able to bring our gluten-free products to many more consumers.  Flowers shares our passion for baking and they understand what makes our company and our products unique. We look forward to joining the Flowers Foods family," Canyon Bakehouse CEO Josh Skow said.
After the transaction, Josh will continue to lead the business as president and Christi will serve as brand ambassador.