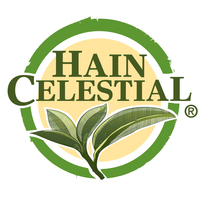 August 21, 2023
Former PepsiCo and Warburtons Executive Neil Campbell to Join Hain Celestial Group's Board of Directors
Hain Celestial Group, a leading manufacturer of better-for-you brands, has appointed Neil Campbell to its Board of Directors, effective Sept. 1. As part of a planned board succession, Mark Schiller, former Hain CEO and current Board Director and Dean Hollis, current Board Director and past Board Chair, will not be standing for re-election at the annual shareholder meeting.
"Neil is an outstanding addition to our board," said Dawn Zier, Board Chair for Hain Celestial Group. "He brings strong CPG and international expertise to Hain which will help guide our strategy to unlock growth as a global enterprise and achieve sustainable and dependable results. On behalf of the Board of Directors, I want to thank Mark and Dean for their leadership and many contributions to Hain during their tenure and wish them all the best in the future."
Campbell has more than 35 years of branded food industry experience having worked for a number of CPG companies across the UK, North America and Benelux, including Cadbury Schweppes, PepsiCo and leading UK bakery business, Warburtons. He began his career at Cadbury Schweppes in the UK and US where he worked in brand management and new product development. From there he joined PepsiCo to manage the Walkers snacks brand business and quickly rose through the ranks to lead the marketing function in Benelux and the UK. He was appointed General Manager of Walkers in 2005 and was ultimately named President of Tropicana North America in 2008. Most recently, Campbell spent the last nine years serving as Managing Director for Warburtons. Campbell holds a Law Degree from Cambridge University where he graduated with the distinction of Squire Scholar and graduated Barrister at Law from Middle Temple.
"I am proud of the progress that's been made to transform the company for future growth," said Schiller. "I fully support the new Hain Reimagined growth strategy which will enable the company to achieve its full potential as a globally integrated enterprise."
"It has been an honor and privilege serving on the board the last six years," said Hollis. "I look forward to seeing Hain continue to evolve and deliver even greater value as a leading better-for-you company."
The board succession plan was finalized at Hain's Board of Directors meeting held on Aug. 15, 2023. The plan supports the company's new business growth strategy Hain Reimagined, which will be unveiled at its Investor Day event in New York City on Sept. 13, 2023. A live webcast and replay of the event will be available on Hain's Investor Relations website at www.ir.Hain.com.