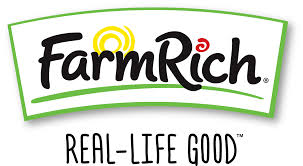 April 15, 2020
Garden Inspirations Meatless Products Now Available at Kroger Stores
Farm Rich introduces its Garden Inspirations line of plant-based foods, expanding options for flexitarians, vegetarians and anyone looking to reduce meat consumption in their daily diet. This line includes appetizers, snacks and meal solutions made with plant-based meats and other wholesome plant-based ingredients and is available exclusively at Kroger stores and online.
Options include microwavable meatballs and sliders. "Many of us are taking little – and some big – steps to limit how much meat we consume and expand our daily diet choices, and this innovative new line gives shoppers more plant-based options to choose from at the grocery store," said Ciera Womack, Farm Rich Senior Marketing Manager. "The Meatless Meatballs and BBQ Sliders are just a taste of several new plant-based foods planned this year from Garden Inspirations by Farm Rich."
Farm Rich plans to extend the line at Kroger this summer with two new meatless alternative items, including breaded cauliflower bites and breaded zucchini sticks.