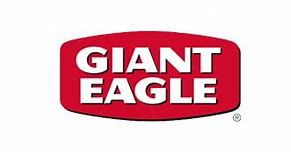 April 9, 2020
Giant Eagle Launches Register Campaign to Support Feeding America Food Bank Partners During COVID-19
Giant Eagle has announced amplified efforts to help regional food banks continue their support of community members impacted by the spread of COVID-19.
Beginning in March, Giant Eagle shoppers have had an opportunity to help the retailer provide relief to individuals and families in need through a register donation campaign.
Donations can be made at all Giant Eagle, Market District and GetGo locations. Donations at store registers can be made during checkout in the amounts of $1, $2 and $5 with a place for other or higher amounts. The campaign will run indefinitely, and Giant Eagle will match donations across its operating markets up to $250,000.
"In these uncertain times it is vital that we come together to take care of one another, and we are passionate about helping our friends and neighbors feed their families," said Laura Shapira Karet, Giant Eagle CEO and President. "I applaud the heroic efforts of the Greater Pittsburgh Community Foodbank as they work tirelessly to meet the needs of our communities."
Additionally, the Giant Eagle Foundation will donate another $250,000 to other relief organizations throughout the company's footprint.
"At Giant Eagle, we are choosing to focus on all of the good being done in our communities, and are committed to playing our part in contributing to and supporting all of the positive efforts," Karet said.