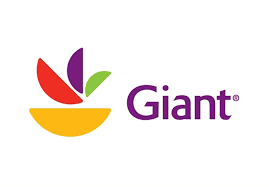 June 30, 2020
Giant Food Announces Integrated E-Commerce Platform to Save Customers Time and Money
Giant Food, the leading greater Washington DC regional grocery chain, announced a new integrate e-commerce shopping experience for customers available on the new Giant Food website and Giant Food mobile app. The integrated platform joins together the prior Peapod.com and Giantfood.com sites to create a single site onGiantfood.com. Visitors to the new store can easily access a robust shopping experience with personalized shopping, rewards program benefits, weekly circular and coupons as well as pharmacy, nutrition and wellness content offerings.
Customers who had previously opted for pickup or home delivery through Peapod by Giant at Peapod.com will now access the same great e-commerce service through the integrated Giant website or free mobile app. For prior Peapod users, there will be no interruption of service as all Peapod account information, orders and history will transition for users seamlessly to the new Giantfood.com site.
At a time when demand for online grocery is at an all-time high, Giant is making it easier than ever for customers to safely and efficiently browse aisles, fill virtual grocery carts, plan ahead for an in-store trip and schedule a contactless Giant Pickup or Giant Delivers order.
"Consumer preferences are shifting and at Giant, convenience and value are key," said Ira Kress, President of Giant Food. "We are a brand with more than 84 years of serving our customers locally in our community, and we are excited to extend that commitment with the launch of our one-step integrated digital experience. The new Giant Food website brings customers the flexibility to shop how and when they like through the new seamless platform with the same quality of products they expect in any of our stores. Beyond choosing where and how they want to place grocery orders, customers are able to browse rewards offerings that help them earn gas and grocery points, as well as save shopping lists and view personalized product recommendations."
For more information, visit the company's official press release.