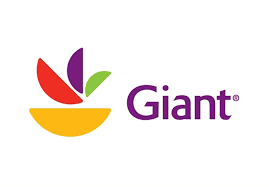 January 4, 2023
Giant Food Debuts New Campaign Focused on Local Impact
Today, Giant Food, the leading greater Washington D.C. regional grocery chain, announces its new brand campaign, "Find Your Local." Dedicated to all things local, the campaign theme calls attention to Giant's longtime commitment to the communities it serves across areas of educational programs, partnerships and product offerings.
Running through the end of the year and featuring four vignettes from real Giant shoppers —Marcellus, Isabelle, Diane and Courtney, the spots highlight the connections Giant forms with customers through benefits like its Healthy Living programs and its commitment to sourcing local. Giant Food offers more than 1,000 items from more than 100 local vendors. All commercials were shot locally and produced using local businesses and a workforce that was more than 85 percent from the DMV region.
"We are proud of the community we serve, and it is always a pleasure to work directly with our local businesses and customers," said Kathryn Kowalzik, Director of Marketing, Strategy and Media at Giant Food. "We are continuously pushing to find new opportunities to expand our reach to our community and neighbors, and these commercials highlight some of those efforts and the relationships created through them."
Working with local DC-Metro area creative shop RP3 Agency, Giant's agency of record since May 2018, the campaign consists of TV, radio, social media, mobile, digital, in-store and out-of-home.
"Few retailers can claim to be as truly local as Giant. The chain started 86 years ago in downtown D.C. and grew to what it is today—a staple in every neighborhood. No other grocer knows the local unique tastes and traditions as well as Giant and this campaign is a perfect reflection of that," said RP3 Founder-CEO Beth Johnson.
For more information about Giant and the new campaign, visit Giant Food.