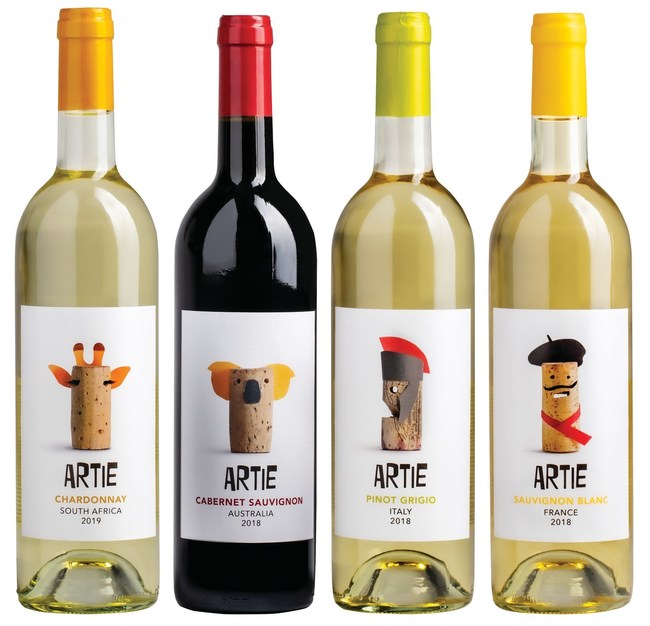 January 23, 2020
Giant Food Launches New Wine Line
Giant Food, a leading regional grocery chain, announced the launch of Artie wines, a new line of affordable and quality wine packaged with a clever and unique design.
The Artie wine lines is sold exclusively at 57 Giant stores in Virginia and is made up of four varietals from around the globe: 2018 Chardonnay, 2017 Cabernet Sauvignon, 2018 Pinot Noir and 2018 Sauvignon Blanc.
Each bottle label features a playful cork icon to highlight the wine's country of origin. Artie is priced between $6.99 and $9.99 per bottle, making it affordable to enjoy on any occasion and an approachable option for consumers who may be new to exploring different varieties. Jeffrey Pygott, in-store wine buyer at Giant Food, has spent more than 30 years tasting wines from around the globe. Pygott tastes and hand-selects every wine available on Giant store shelves including the latest, Artie wines.
"We are thrilled to bring Artie wines, an easy-to-drink, affordable and lighthearted line to our shoppers in Virginia," said Jeffrey Pygott, Category Manager at Giant Food. "These wines are a great way to explore different wine varietals and pair with various favorite foods with family and friends.