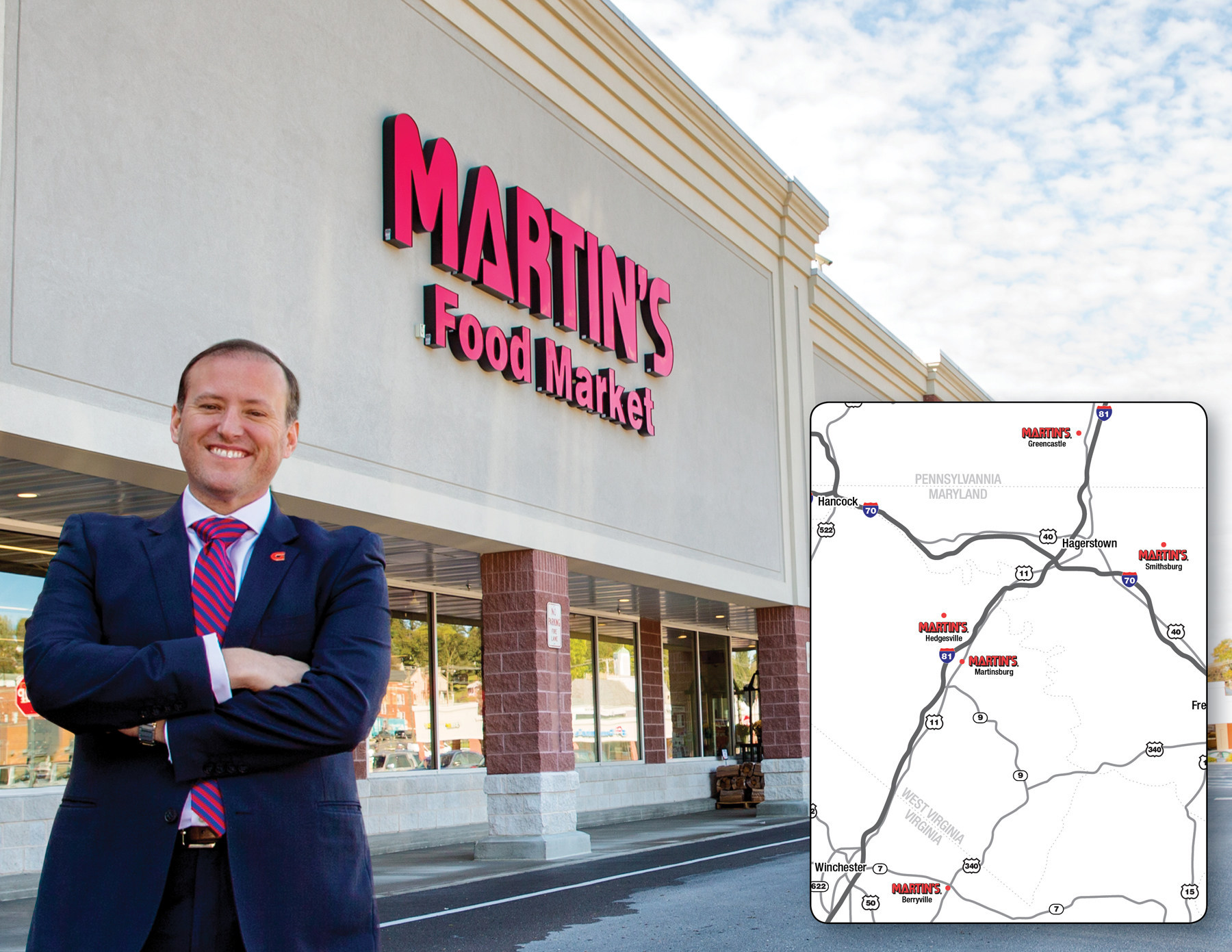 November 8, 2018
Giant Food Stores to acquire five Shop 'n Save locations
On Nov. 6, 2018, Giant Food Stores announced it had entered into an agreement with Supervalu – who was acquired by United Natural Foods Inc. last month – to acquire five corporate-owned Shop 'n Save locations. Giant will convert the stores into Martin's Food Markets stores after the deal is completed. The stores affected by the sale are located in Smithsburg, MD, Greencastle, PA, Berryville, VA and Hedgesville and Martinsburg, WV.
"This acquisition demonstrates our continued commitment to the long-term growth strategy we announced earlier this year," said Nicholas Bertram, president of Giant Food Stores. "Our Martin's associates have proudly served many of these communities for years, and we look forward to expanding the Martin's brand along the Interstate 81 Corridor and within the Eastern Panhandle of West Virginia," Bertram said.
This acquisition announcement follows a series of strategic investments that the company has recently made in its store fleet and family of brands within Pennsylvania, including the introduction of the new Giant Heirloom Market in Philadelphia, the acquisition of Darrenkamp's Willow Valley Square location and a new e-commerce hub, both in Lancaster, plus new stores planned for the East Stroudsburg and Walnutport communities.  
The sale is currently expected to close during the first quarter of 2019. Giant currently operates 171 locations in four states under the Giant Food Stores and Martin's Food Markets banners and celebrates its 95th anniversary in 2018.