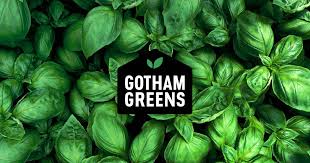 May 21, 2020
Gotham Greens Open Greenhouse to Supply Produce to Grocery Retailers Across Seven States
Gotham Greens today announced the official opening of its new greenhouse in the Mountain Region near Aurora, CO, which will deliver a year-round supply of fresh, local produce to grocery retailers across seven states, including Whole Foods Market, Choice Markets, Alfalfa's and more. This includes two new lettuce varieties: Crispy Green Leaf and Rocky Mountain Crunch.
Gotham Greens also will partner with restaurant and foodservice customers in the area as businesses begin to reopen. Gotham Greens' eighth greenhouse brings the Brooklyn, NY-based, privately held company's total annual production to nearly 35 million heads of lettuce and distribution to more than 30 states nationwide.
"Given the current pressures on our country's food system, one thing is clear: the importance of strengthening our national food supply through decentralized, regional supply chains," said Viraj Puri, Co-Founder and CEO of Gotham Greens. "Our business model has enabled us to remain nimble during these unprecedented times and continue to deliver fresh, locally-grown produce to customers and our communities. Now more than ever, we are committed to delivering high-quality, long-lasting and nourishing produce to people when it's needed most."
During the past 10 years, the company has helped to create and popularize the greenhouse-grown produce category among retailers and consumers. In addition to its rapid expansion of greenhouse openings across the country, Gotham Greens recently launched its line of fresh salad dressings at Whole Foods Market stores nationwide. The company sells four dressing varieties: Green Goddess, Vegan Goddess, Basil Caesar and Lemon Basil Vinaigrette.
"Although we never envisioned our Denver greenhouse opening and national salad dressing rollout happening during a global pandemic, we're proud to be providing people across the country with healthy, fresh food options they can get excited about," Puri said. "With the rise of cooking at home, we're seeing consumers get creative and enjoy our dressings in a variety of different ways – as a savory dip, tangy marinate or freshly tossed with salad greens."
Gotham Greens is creating 30 green jobs in the Denver area. The company's produce is grown close to its customers using hydroponic systems in 100 percent renewable electricity-powered greenhouses that use 95 percent less water and 97 percent less land than conventional farming. In the future, the greenhouse will serve as an education resource on the benefits of sustainable indoor farming.
The 30,000 square foot greenhouse, adjacent to Stanley Marketplace, a food hall and urban market in Aurora, CO, is located next to an abandoned runway at the former Denver Stapleton Airport site that had been sitting vacant for decades.