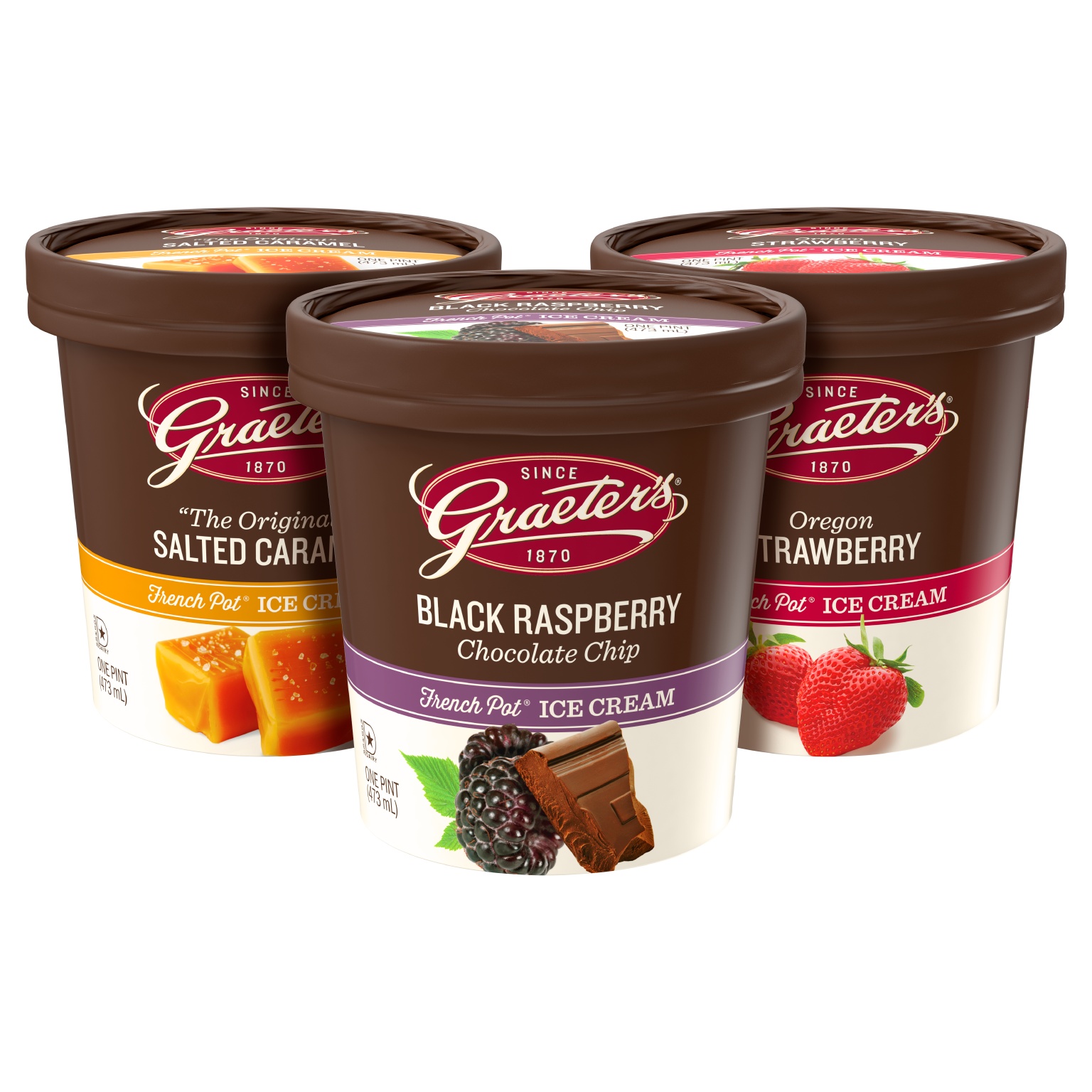 August 2, 2019
Graeter's Ice Cream Launches New Packaging to Commemorate 150th Anniversary
Graeter's Ice Cream, family-owned craft ice cream maker since 1870, has announced its new packaging design. In anticipation of the company's upcoming 150thyear milestone celebration in 2020, Graeter's has unveiled a new pint design that reflects the decadent indulgence that Graeter's stands for. The new packaging will hit grocery shelves and scoop shops this summer. 
By early 2020 every Graeter's flavor will adorn the new packaging, starting with pints of Salted Caramel, Oregon Strawberry and Cookies & Cream.
This is the first packaging refresh since the brand last updated their pint design six years ago. In addition to the new pints, the Graeter family will unveil 150-year celebration initiatives as the milestone draws near. 
"Our packaging reflects how we've grown as a brand over the last 150 years," shared Richard Graeter, fourth generation owner, President and CEO. "We've enlarged ingredient images, showcasing the flavor profile and indulgence without being busy or overly designed. We're proud of where we landed on the new pint design, and we hope ice cream lovers everywhere will continue to find our truly handcrafted flavors in stores across the country."
The Graeter's pints will feature a darker color palate, straying from the traditional white packaging which frequents ice cream freezer doors. The darker color scheme conveys the indulgence of the Graeter's flavor profiles, especially Graeter's' famous dark chocolate chips, intentionally maximizing space usage and composition. The simple, clean and traditional look reflects the lavish flavors unique to Graeter's and seeks to reinforce the passion the Graeter family has for making generations of memories with the families they serve.