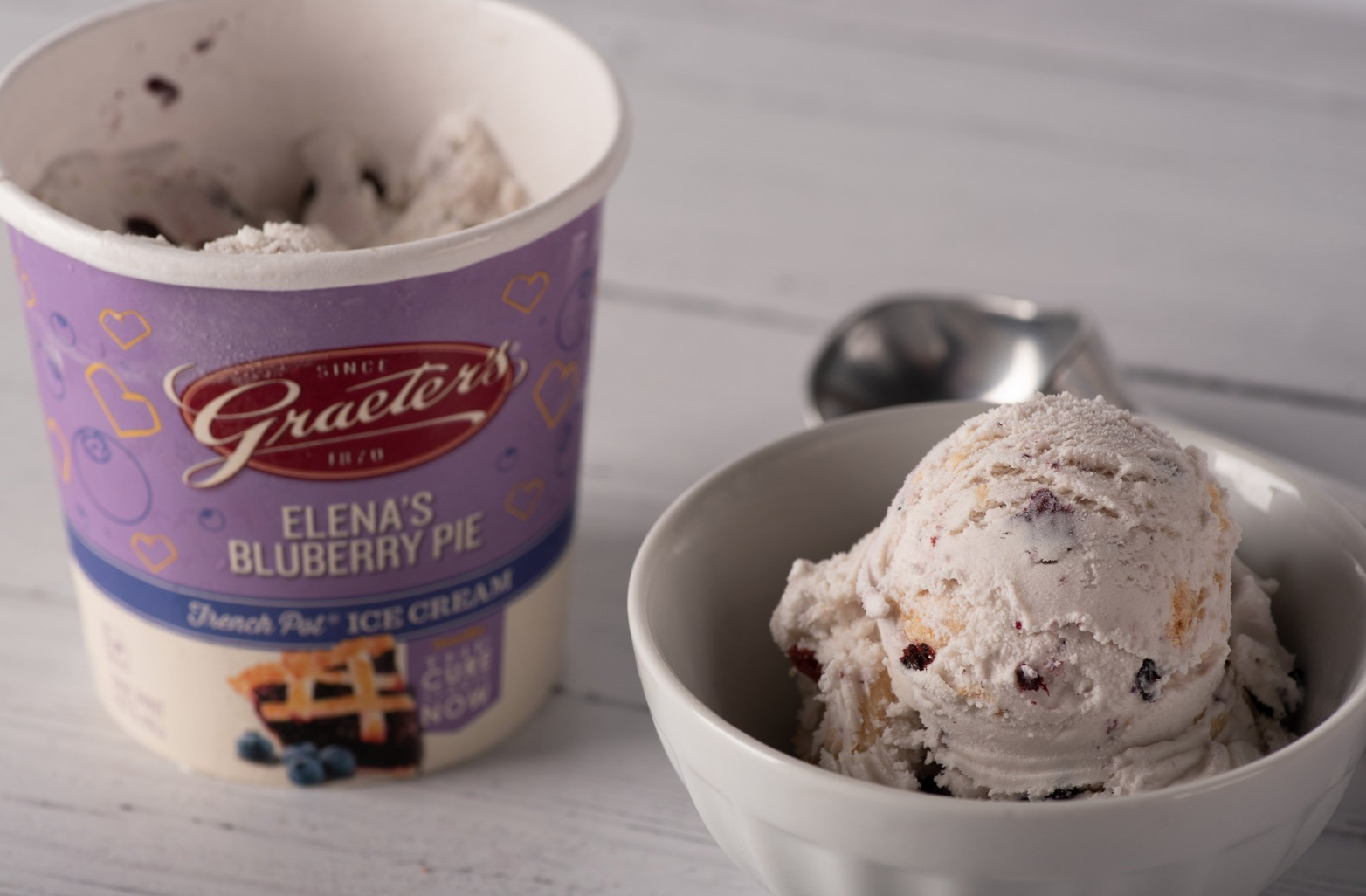 September 12, 2019
Graeter's Ice Cream's Partnership with The Cure Starts Now Continues Its Fight To Find the Homerun Cure for Childhood Cancer
Graeter's Ice Cream has once again joined forces with The Cure Starts Now in support of finding not only a cure for one cancer – but for the cure to all cancers. 
The family-owned craft ice cream company is hosting its annual Cones For The Cure campaign to raise money for The Cure Starts Now and pediatric cancer research. Graeter's Ice Cream is offering one of its seasonal icons – Elena's Blueberry Pie, a special flavor created by a Cincinnati family in support of The Cure Starts Now, throughout September.
At the heart of Graeter's Cones For The Cure campaign is The Cure Starts Now's mission to find the Homerun Cure for cancer by targeting pediatric brain cancer. The campaign offers households a unique way to support this increasingly important cause.
During the Cones for the Cure Campaign, running Sept. 5 – 15, guests in the Graeter's retail scoop shops can make a donation directly to The Cure Starts Now. Graeter's will offer a coupon booklet with up to $25 in savings for every donation of $5 or more while supplies last.
"Every year we ring in the fall with our most anticipated and favorite fundraising initiative with The Cure Starts Now," said Chip Graeter, 4th generation co-owner of Graeter's. "We created this special ice cream flavor more than a decade ago and have been committed to the cause ever since," Graeter said. "We're eager to raise even more funds for such an important cause and continue to support The Cure Starts Now." 
"Graeter's has been such an excellent partner and we feel so blessed that this Cincinnati-based family brand is helping to support a cause that started right here in Cincinnati," shared Keith Desserich, Co-Founder and Chairman of the Board at The Cure Starts Now. "Through Graeter's efforts, we've raised more than $770,000 in new cancer research funding and have been able to fund clinical trials that some of this year's heroes are taking part in," Desserich said. "We are so thrilled to continue this partnership, and raise even more!"