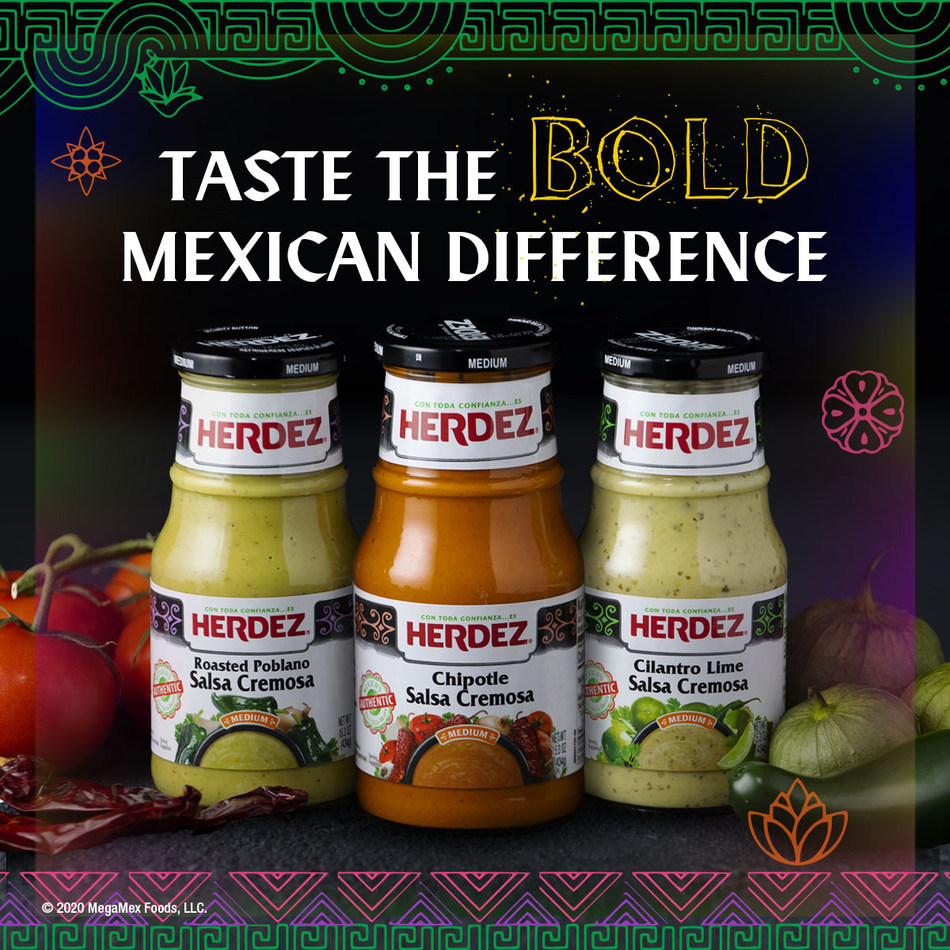 May 27, 2020
HERDEZ Salsas Announce Salsa Cremosa Line
The makers of HERDEZ brand salsa today announced the launch of its Salsa Cremosa line. The Salsa Cremosa line features three varieties that provide a new way for fans to enjoy unparalleled Mexican flavors
"Fans of HERDEZ salsa know we stand for simple, quality ingredients that represent the heart and soul of Mexican cooking, and our new Salsa Cremosa line is an extension of that belief," said Giselle Olson, associate brand manager at MegaMex Foods. "Each jar is filled with creamy, unmatched flavor that you and anyone around the table won't be able to resist."
HERDEZ Salsa Cremosa can be used as a go-to ingredient to enhance favorite recipes or poured directly over a traditional dish to add creamy flavor just before serving. The new line features three unique varieties showcasing the broad spectrum of Mexican flavors:
HERDEZ Cilantro Lime Salsa Cremosa— A combination of tangy tomatillos, fresh cilantro, lime zest with garlic and jalapeno suitable fish tacos, grilled chicken or pasta salad.
HERDEZ Chipotle Salsa Cremosa—A creamy take on the popular smoky, spicy flavor of chipotle that complements chicken, pork or seafood.
HERDEZ Roasted Poblano Salsa Cremosa—A balance of flavors of roasted poblano peppers, garlic and cilantro that can be used with pasta, as a salad dressing or in an easy, one-skillet recipe for roasted poblano chicken.
HERDEZ Salsas Cremosas join the existing family of HERDEZ brand products, including salsas, HERDEZ TAQUERIA STREET SAUCE products, dips and more.