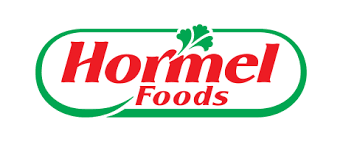 April 23, 2020
Hormel Foods Announces New $7 Million Bonus for Team Members
Hormel Foods announced a second special cash bonus for its plant production team members who continue to work to produce food during the COVID-19 outbreak. The new $7 million bonus is in addition to the $4 million bonus paid in April and will be paid to all full- and part-time plant production team members who are stepping up to ensure the company's trusted brands and products are available during the COVID-19 pandemic.
"Throughout this pandemic, our No. 1 priority has been to keep our team members safe, especially those who are not in a position to work remotely," said Jim Snee, Chairman of the board, President and CEO at Hormel Foods. "We have worked tirelessly to provide enhanced safety measures including PPE, temperature taking, facility innovation to enhance social distancing and improved access to COVID-19 testing. We do this all with a sense of responsibility and pride as we maintain the constant supply of safe, high-quality food which has provided a sense of security and comfort to millions of Americans."
The special bonus includes $500 for full-time team members and $150 for part-time team members. Hormel Foods has also been providing 100 percent base pay and benefits to all team members impacted by COVID-19. When the second bonus is paid during the first week in July, team members will have received a total of $800 for full-time team members and $300 for part-time team members.
As one of the earliest companies to step up with a pledge of support during the crisis, it has continued to contribute to hunger relief efforts including donating more than $1 million in cash and products and more than 1 million meals to global, national and local hunger-relief organizations. These new donations are in addition to the company's annual giving, which has totaled more than $50 million in cash and product donations during the last five years.