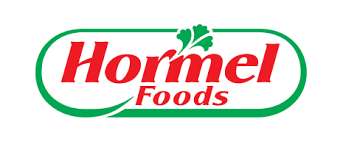 December 9, 2021
Hormel Foods Reports Record Fourth Quarter Sales and Earnings with Double-Digit Sales Growth from Every Segment
Hormel Foods Corporation a leading global branded food company, today reported results for the fourth quarter of fiscal 2021. The fourth quarter and full year of 2021 contain an extra week as compared to the prior year. All comparisons are to the fourth quarter of fiscal 2020 unless otherwise noted.
EXECUTIVE SUMMARY – FOURTH QUARTER
Volume of 1.4 billion lbs., up 14 percent; organic volume1 up 8 percent
Record net sales of $3.5 billion, up 43 percent; organic net sales1 up 32 percent
Operating income of $358 million, up 29 percent
Operating margin of 10.4 percent compared to 11.4 percent last year
Effective tax rate of 20.0 percent compared to 15.9 percent last year
Record diluted earnings per share of $0.51, up 19 percent from $0.43
Record cash flow from operations of $564 million, up 126 percent
EXECUTIVE SUMMARY – FISCAL 2021
Volume of 4.9 billion lbs., up 3 percent; organic volume1 up 1 percent
Record net sales of $11.4 billion, up 19 percent; organic net sales1 up 14 percent
Operating income of $1.1 billion, up 2 percent
Operating margin of 9.9 percent compared to 11.5 percent last year
Effective tax rate of 19.3 percent compared to 18.5 percent last year
Diluted earnings per share of $1.66, in line with last year
Adjusted diluted earnings per share1 of $1.73, up 4 percent
Cash flow from operations of $1.0 billion, down 11 percent
EXECUTIVE COMMENTARY
"We delivered record sales and earnings this quarter with growth from every segment and channel," said Jim Snee, Chairman of the Board, President and CEO. "I'm extremely proud of how the entire team overcame numerous challenges to post these extraordinary results," Snee said. "This quarter further demonstrates the value of our long-term strategy, the pricing power of our brands and our effective execution in the marketplace."
"For the second consecutive quarter, we delivered the highest quarterly net sales in our company's history," Snee said. "Impressive contributions were made by brands including Applegate®, Columbus®, Fontanini®, Hormel® Bacon 1TM, Jennie-O®, Planters®, SPAM® and many other brands across all our businesses. We posted incredible sales growth of 72 percent in the foodservice channel or 33 percent compared to pre-pandemic levels, which is a result of our differentiated portfolio, dedicated direct sales team and our commitment to the industry throughout the pandemic. Additionally, we continue to drive strong double-digit sales growth in the retail, deli and international channels, led by the strength of our global brands."
"As expected, all four segments delivered margin improvement compared to the third quarter," Snee said. "I credit our experienced management team for successfully executing numerous pricing actions across our portfolio, improving promotional effectiveness and managing to a more profitable mix. Our One Supply Chain team also made significant progress in increasing production throughput and, once again, our production professionals have done heroic work to produce high quality products for our customers. Finally, this quarter marked the seventh consecutive quarter of record profits for our International & Other segment, as we continue to execute our strategy to become a more global company."
STRATEGIC EVOLUTION
"During the past decade, we have made a series of thoughtful decisions to transform Hormel Foods into a global branded food company," Snee said. "Our transformation has been marked by numerous strategic acquisitions and divestitures, deliberate shifts away from commodity products to consumer- and operator-focused products and purposefully integrating areas of our company through initiatives such as One Supply Chain and Project Orion. Our success today is a result of these efforts."
Planters® Snack Nuts Business Integration
"The integration of the Planters® snack nuts business has been very successful, and the business is performing at the high end of our expectations," Snee said. "We anticipate this strength to continue into fiscal 2022 as we launch many new innovative items, refresh the brand and packaging and further integrate the business into our company. As expected, this acquisition has made a positive impact on our presence in the snacking and entertaining category and in the convenience store channel."
Jennie-O Turkey Store Transformation
"Turkey and the Jennie-O® brand play an important role in our diversification and growth strategy," Snee said. "To further enhance the growth and profitability for this business, we are embarking on a series of actions to create a more efficient, innovative and demand-oriented turkey portfolio. Our actions are consistent with our long-term strategy to increase our focus on branded value-added products that are aligned with the changing needs of today's customers, consumers and operators, while decreasing our exposure to commodity volatility."
As a result, the company expects to close the Benson Avenue facility, located in Willmar, Minn., in the first half of fiscal 2022. Team members will transition to the newer and larger facility in Willmar and production will be consolidated into multiple other facilities. The company will also continue to integrate Jennie-O Turkey Store business functions more deeply into the broader Hormel Foods organization.
Pork Supply Chain Optimization
"We have signed a new five-year raw material supply agreement with our supplier in Fremont, Neb. This agreement further optimizes our pork supply chain while matching raw material supply with the needs of our value-added businesses," Snee said. "This action is another step in our strategy to diversify away from commodity business, increase flexibility in our pork supply chain and decrease earnings volatility."
The new agreement will result in a reduced supply of commodity fresh pork, which was previously sold at low- or negative-margins. The company expects a $350 million sales reduction in fiscal 2022. The contract will be effective at the start of calendar year 2022.
FISCAL 2022 GUIDANCE
"The momentum we gained in the third and fourth quarters gives us confidence heading into fiscal 2022, and we expect all four segments to deliver sales and earnings growth," Snee said. "Strength in the Planters® snack nuts business and organic growth in each segment will drive growth in excess of our long-term growth goals."
"The operating environment remains complex but continued strong demand across all businesses, improved production throughput and the impact of our pricing actions will be key drivers to growth next year. Our guidance is also supported by the strategic investments we have made, including significant capacity expansions for pizza toppings, dry sausage and bacon."