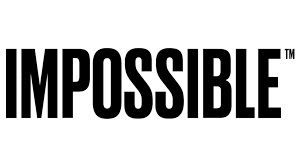 April 23, 2020
Impossible Foods Partners with Cheetah for Bulk Orders
Impossible Foods announced a program today with food wholesaler Cheetah marking the first time consumers can buy 3-pound Impossible Burger patties as a bulk purchase.
Cheetah is a San Francisco-based e-commerce company offering contactless pickup of wholesale groceries and supplies for consumers, independent restaurants and small businesses. The Cheetah campaign is the first of its kind for Impossible Foods, which is also selling its product directly to consumers through restaurants and a growing number of grocery stores.
"We want to work with innovative, entrepreneurial partners that quickly respond to consumer changes — including the fact that more and more Americans are cooking and eating at home," said Impossible Foods' President Dennis Woodside. "At the same time, we know that some behavior changes will persist well beyond the current pandemic — including a growing reliance on food delivery and online purchases."
Cheetah sells Impossible Burger's all-new, 3-pound patties in a single pack (eight patties) for $33.31 and a case of four packs (32 patties) for $109.76. Consumers, independent restaurants and retailers can download the Cheetah app and order Impossible Burger directly for pickup at numerous Bay Area locations, which Cheetah has turned into mobile fulfillment centers.
"Cheetah is proud to be Impossible Foods' first point of direct-to-consumer distribution," said Na'ama Moran, Co-founder and CEO of Cheetah. "Our teams acted swiftly to put distribution of the Impossible Burger into Cheetah's app and distribution platform only a month after we began offering drive-through contactless pickup of groceries for consumers during COVID-19. As families shelter in place and cook more at home, the Impossible Burger is an excellent choice for plant-based meat that grills great for outdoor BBQs."
The Cheetah campaign is one of several collaborations Impossible Foods has worked toward with distributors, retailers and restaurateurs as the US food industry adapts to the COVID-19 pandemic.
Consumers can also buy Impossible Foods' bulk 5-pound bricks or quarter-pound patty packs via pickup at or delivery from many restaurants as they can now sell inventory ingredients directly to consumers, thanks to new national guidelines set forth by the FDA, which gave them more flexibility during the COVID-19 pandemic regarding labeling on food that was not originally intended for retail sale.
Many restaurant partners have started selling Impossible Burger directly to consumers — whether as an additional revenue stream for take-out orders, or as a means of reducing perishable inventory during temporary shut-downs. Inventory sales have become a critical revenue channel for restaurants as dine-in service wanes due to shelter-in-place orders and social distancing.
Additionally, last week, Impossible Foods announced that Impossible Burger will begin rolling out at 777 additional supermarkets in California, Nevada and parts of the Midwest.