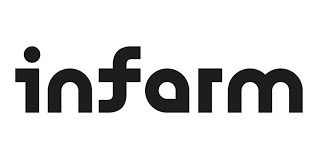 March 10, 2020
Infarm to Bring Living Produce to Canadian Grocery Stores
Infarm is bringing in-store farming platforms to a number of stores in Canada including Sobeys, Safeway and Thrifty Foods this week, according to media reports. The effort is in partnership with Canada's Empire Company Limited.
The new features are expected to launch in the spring, starting with herb options at two Safeway stores in Vancouver, and then a number of Sobeys stores across seven Canadian cities.
"Our partnership with Empire builds upon our vision to grow a resilient ecosystem that can help feed people living in cities around the world by 2050, while improving the environmental footprint of our food," said Erez Galonska, Co-founder and CEO of Infarm, in media reports. "For example, through vertical farming we can introduce plants to markets that were previously unavailable because they were too delicate to be transported. We're proud to partner with Empire to share the Infarm revolution with Canadians."
Infarm last fall announced a similar partnership with Kroger that began at two QFC locations in Washington state.