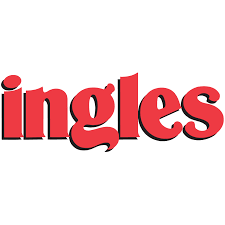 April 3, 2020
Ingles Markets Announces Plans to Hire More Than 5,000 Additional Associates
Ingles Markets reported its most recent efforts to recognize and support associates during the COVID-19 crisis.
Robert P. Ingle II, Chairman of the Board, stated, "During the COVID-19 crisis, the safety of our customers and our associates is our highest priority. We understand our important role in providing food, medicine and other products to our customers. We are incredibly proud of how our associates have stepped up to the challenge to serve our local communities during this difficult time."
To ensure our stores and distribution center have the support they need, the company is currently hiring more than 5,000 additional associates. This will provide some relief to current associates and allow them to continue to focus on serving our customers while maintaining the enhanced cleaning standards. To learn more about job opportunities, visit inglescareers.com.
The company has also implemented a paid, Two-Week COVID-19 Leave Program for associates who test positive. In addition, Ingles Market has modified its sick pay policy, and enhanced its medical plan to provide covered members with additional benefits.
Ingles Markets will provide a one-time bonus payment of $300 to full-time and $150 to part-time active retail, distribution and corporate associates who were hired prior to March 1. The bonus payment will be made on or before April 23.
"Our hard-working associates are truly heroes. We are proud of their dedication and support during this unprecedented time," said Robert P. Ingle II.