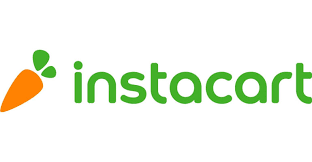 March 23, 2020
Instacart Expanding Community of Household Heroes
Instacart announced plans to bring on an additional 300,000 full-service shoppers across North American during the next three months to meet the increasing customer demand for online grocery delivery and pickup in the US and Canada.
Instacart Founder and CEO Apoorva Mehta shared the news with the Instacart shopper community today. "Since day one our goal at Instacart has been to ensure customers get their groceries delivered reliably, to uplift our retail partners, and to provide flexible earnings opportunities for shoppers. Today, the role we play and the responsibility we have takes on an entirely new meaning. I want to take a few moments to share how we're prioritizing the health and safety of the Instacart shopper community."
Mehta continued, "We have been closely monitoring the COVID-19 situation and are adhering to recommendations from public health officials to ensure we're operating safely. The health and safety of our entire community remains our first priority. That's why we worked closely with a panel of health, food safety and disease control experts to develop a comprehensive set of shopper health and safety guidelines to provide you with the resources and information you need to take appropriate preventative actions and precautionary food handling measures."
"We've also been working closely with our local teams to provide cleaning products in-store and have secured health and safety supplies, which we'll be distributing to shoppers across North America in the days and weeks ahead," Mehta added.
Instacart is also offering additional support for shoppers who may be affected by COVID-19. All in-store shoppers nationwide now have access to sick pay, an accrued benefit that can be used as paid time off if you're absent from work due to illness or injury. Additionally, any full-service or in-store shopper can receive up to 14 days of extended pay if you're diagnosed with COVID-19 or placed in individual mandatory isolation or quarantine.